General Contracting in Flagstaff
At our core, Loven Contracting is a construction company – we take pride in delivering a quality product that enables every client to realize their vision. We accomplish this through a unified team approach, defined by decades of successfully completed projects and ensured via the implementation of best-in-class processes and technologies.
Leading Industry Technologies
Every Flagstaff project begins with our Preconstruction Team's Responsive Estimating Process, supported via Building Information Technology (BIM) and the Loven Contracting Plan Room. From preconstruction to construction to closeout and beyond, we use the right technologies to ensure project unity of vision and accuracy of implementation.
Scheduling
Loven Contracting's expert schedulers work hand-in-hand with project management teams to streamline your timeline and create a dynamic plan for material deliveries and daily crew needs.
Estimating
Our Responsive Estimating Process (REP) ensures project cost clarity and tracking on a daily basis. You'll always know where we are and how we got there.
Construction Supervision
Loven Contracting's Flagstaff based construction superintendents are the backbone of our operation – from ensuring conformance with plans and specifications to implementing the VPP Safety Protocol that reduces project risks and costs on every Loven Contracting worksite. These safety professionals keep your project on schedule and on budget throughout the day-to-day management of the project site, in cooperation with all project stakeholders and subcontracting trades.
Self-Performance
When schedules or budgets demand, our team of quality craftsmen can deliver the highest quality results utilizing the safest construction methods.
Quality Assurance and Quality Control
Our QA/QC starts in Preconstruction, is ensured through the diligent application of the Loven Exclusive building standards, and is managed via a punchlist that starts on day one of construction. Our goal is to have no outstanding items at final walkthrough, enabling your team to focus on occupancy.
Operations & Maintenance
At closeout, our clients and their facilities teams receive training on all systems and a digital Operations and Maintenance Manual based on the as-builts for their completed Flagstaff project. This valuable reference document includes information equipment details that will reduce the total lifecycle costs of the completed project.
Building Relationships Service Program and Warranty
Loven Contracting's Building Relationships Service Plan guarantees 24-hour / 365-Day staff availability both during and after the construction of your Flagstaff project. Over 96% of our work comes from repeat clients – we are only satisfied when you are satisfied.
Our long term client care plan includes:
Warranty Inspections
Emergency Services
Facility Maintenance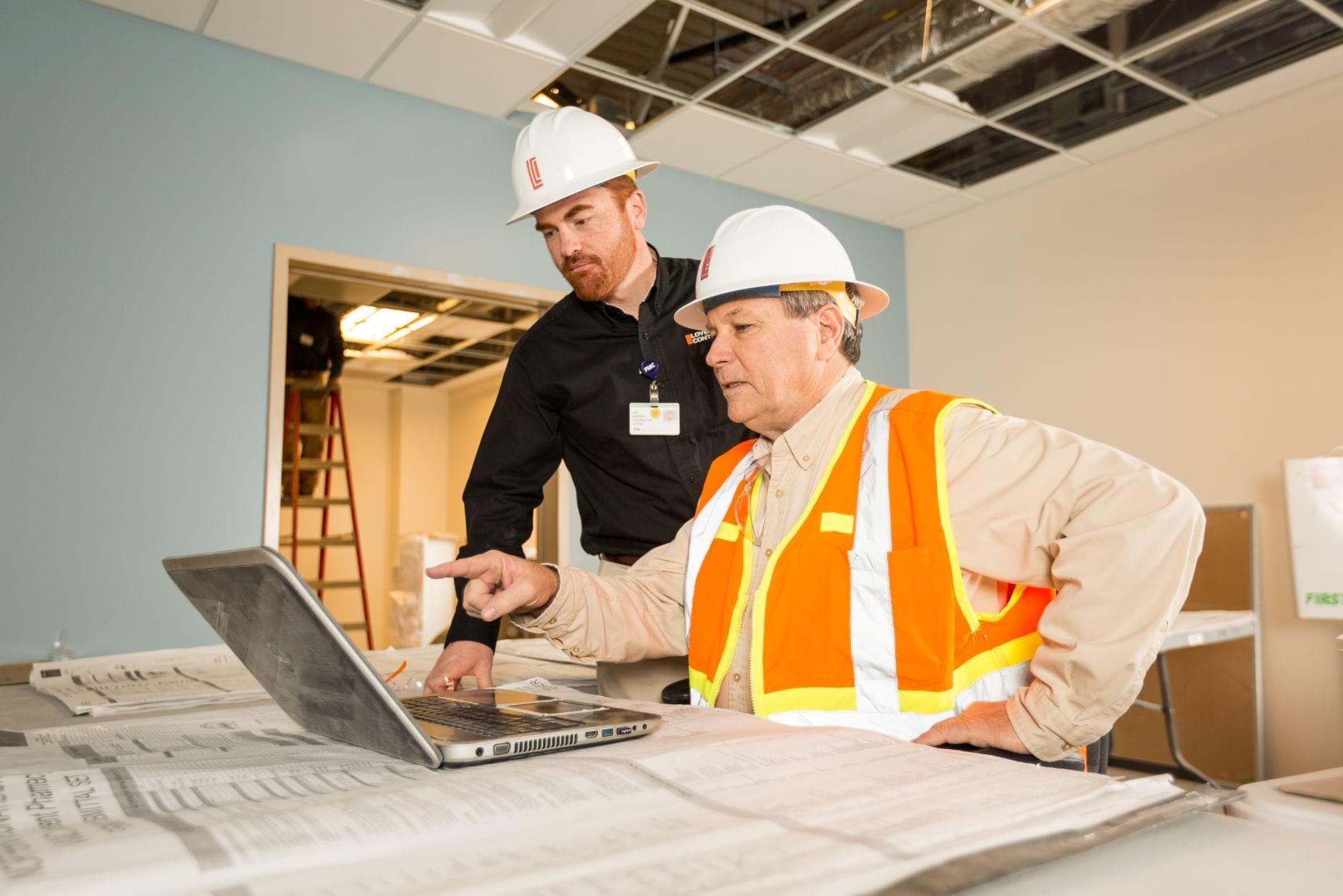 Building Relationships in Flagstaff Since 1985
From the National Parks to the US Naval Observatory, to technical manufacturing and Northern Arizona University, a diverse range of business types and activities thrive in Flagstaff. The variety of businesses and enterprises found in Flagstaff demands all types of construction. From healthcare to technical manufacturing facilities, to historic preservation to sustainable buildings, Loven Contracting has honed our general contracting skills to meet the needs of business owners. Our staff's experience is as diverse as the city itself, making our team capable of helping Owners attain their goals.