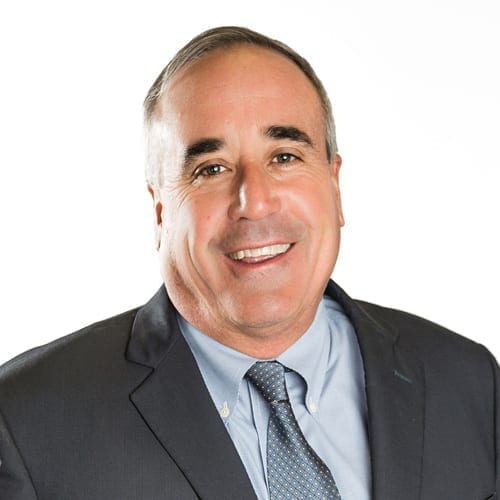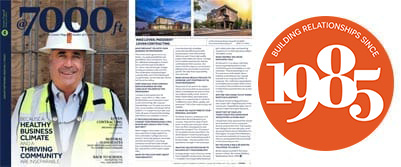 Read Mike's interview in celebration of Loven Contracting's 35 Year Anniversary here.
Mike Loven founded Loven Contracting in 1985. Thirty-five years later, Loven Contracting is an energetic and successful firm, servicing clients across the state of Arizona in a wide range of industry sectors. No matter what the project type, instilled into every Loven Contracting team member's daily activities are Mike's ethical standards and high-quality construction methods. Mike is ultimately responsible for client satisfaction at Loven Contracting and is actively involved in establishing and maintaining the long-term relationships that are so valuable our firm.
Mike provides primary leadership in the development and implementation of our firm's construction standards, including the Loven Exclusives, a defined and technologically advanced set of practical and regionally-relevant construction standards for the delivery of best-in-class projects, and our VPP Star Safety Program – the highest level of workplace safety certification available.
Mike is responsible for the establishment of the Loven Contracting Philanthropic Program and is personally a member of multiple boards and non-profit organizations across the state. His belief in the value of active citizenship drives community involvement within Loven Contracting.
Through Mike's leadership and guidance, we approach every relationship with the goal to meet each of our client's needs through clear, concise communication and collaboration. From our customers to subcontractors and employees, we strive to establish mutually beneficial partnerships. The success and longevity of Loven Contracting is based on our commitment to our core values, including safety, customer satisfaction, ethics, and quality.
Established in 1982 and incorporated in Arizona in 1985, Loven Contracting is a privately held corporation located in Arizona. Since its founding, Loven Contracting's unending goal has been to provide a project of superior quality while meeting its client's expectations of excellence, customer service and best value. We have expanded our services across the Southwest, and our commitment to our core values has led to new and repeat customers alike.