With an engaged and enthusiastic partner, Design + Build procurement is a turn-key approach to project delivery.
An owner's guide to a simplified and responsible procurement process.
Applicable to almost any project type, Design + Build procurement offers the fastest route to project completion via a single point of responsibility, transparent processes, and the teamwork inherent in a pre-established contractor/architect relationship. All of this is coordinated through a single simplified contract, thereby reducing the owner's required time dedicated to administration when compared to two-contract procurement methods.
To learn more, download our in-depth Owner's Guide to Design + Build Procurement below, or contact our team.

The right design team for your project:
With Loven Contracting, clients are not limited to a single choice of Design + Build architect. Our design partners are carefully selected based on sector experience, capacity, and capabilities to be the best fit for you. Loven Contracting also offers in-house design services when speed to market and project budget are of the utmost concern.
As a part of our initial project evaluation, our preconstruction team will work with you to identify your priorities. Based on these components, we will identify the best possible resources for your project, whether schedule, budget, category expertise, location, or sustainability are at the top of your list.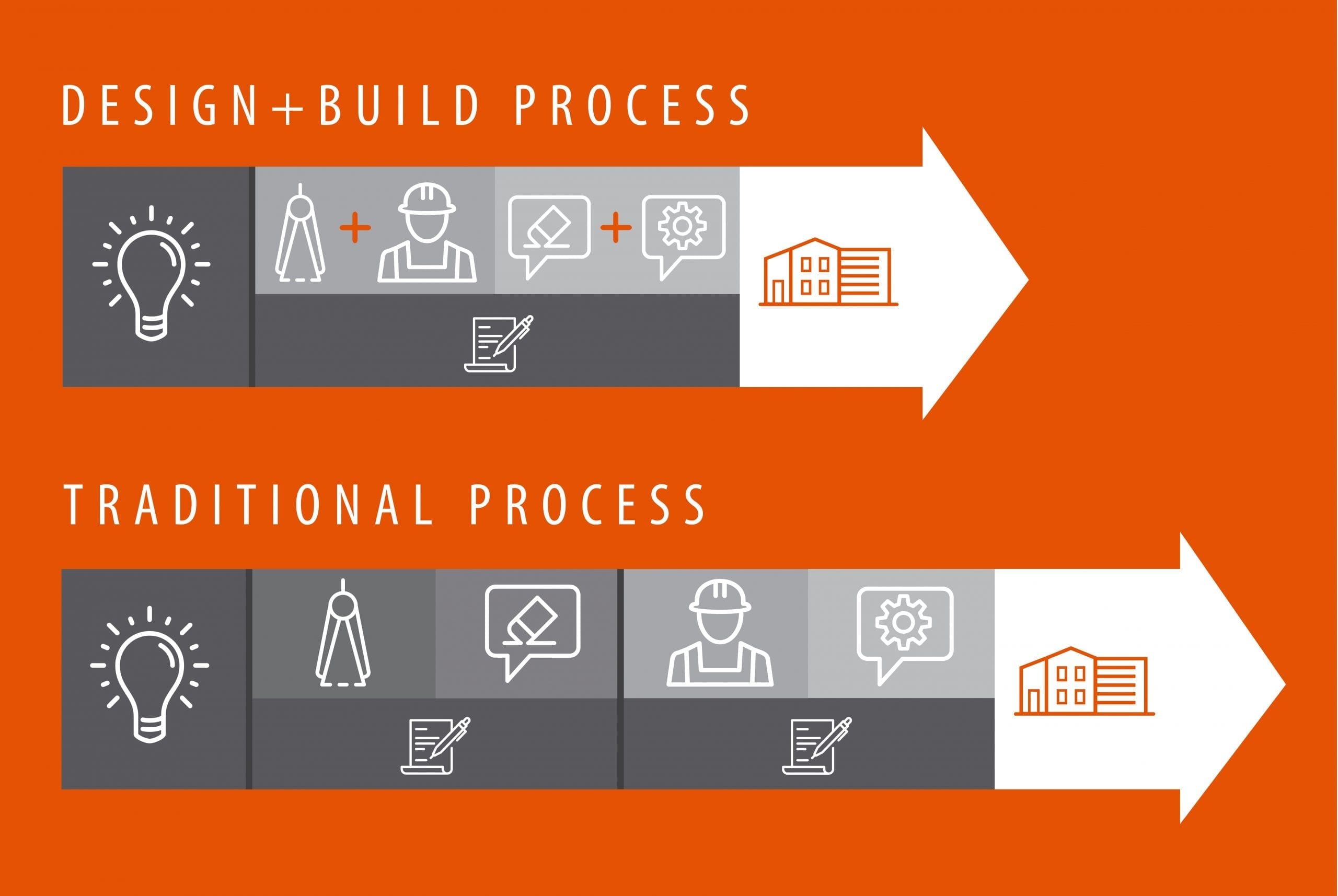 Above: The Design + Build delivery method streamlines the preconstruction process, with the general contractor and architect partnering from the start under one unified contract. This collaboration from the start enables desired value engineering at every step of the project, simplifies administration requirements, and enables fast-track delivery and cost savings.

Below: In the traditional method of project delivery, the architect is hired first. The Owner works with the architect to design the entire project, and once the drawings are complete, the general contractor is hired under a separate contract. Because there is no collaboration between the architect and general contractor in the design process, this process typically requires a longer timeframe to project completion.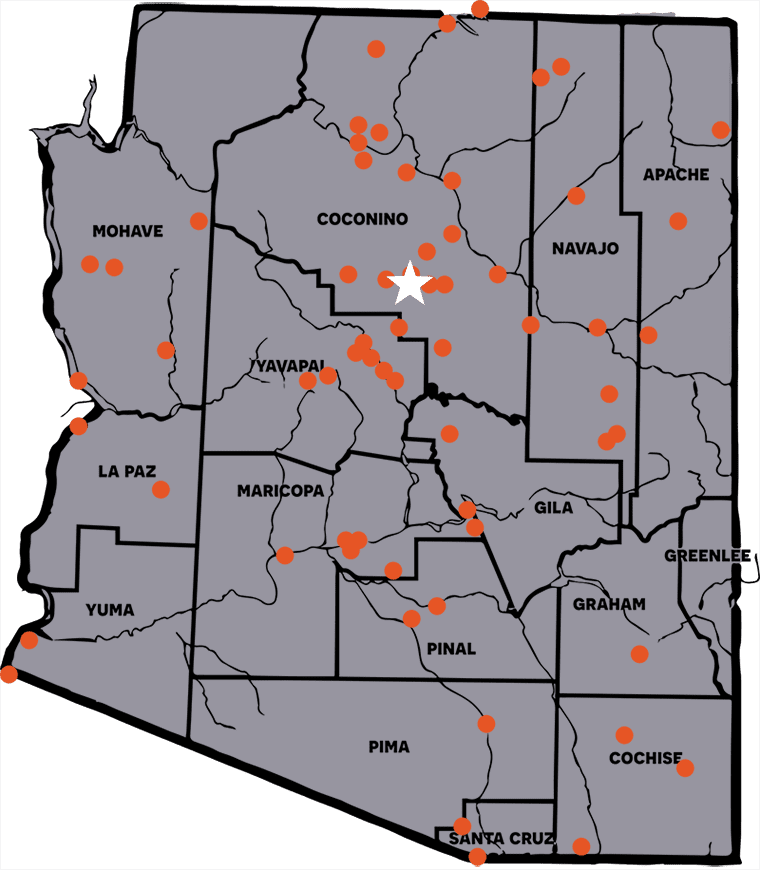 We Offer Construction Services Throughout Arizona
Headquartered in Flagstaff, Loven Contracting has worked across Arizona, including the most remote locations. We have construction projects in each of the following towns/cities and then some!
Flagstaff, Sedona, Cottonwood, Yuma, Kingman, Winslow, Tusayan, Wikieup, Williams, Grand Canyon National Park, Tucson, Tuba City, Glen Canyon National Recreation Area, Salome, Roosevelt, Globe, Rimrock, Prescott, Page, Payson, Petrified Forest National Park, Lake Havasu City, Organ Pipe Cactus National Monument, Lake Powell, Tumacacori, Jerome, Holbrook, Nogales, Florence, Ganado, Clarkdale, Bellemont, Rainbow Bridge National Monument, Coolidge, Camp Verde, Buckeye, Chinle, Cameron, and Ajo.
For information about our work specifically in Flagstaff, Sedona, and Yuma, see below.
Flagstaff, AZ
We have been providing commercial construction services in the city of Flagstaff since 1985. Some of our most notable projects include expanding the emergency room department at Flagstaff Medical Center, building a pediatric care facility at the NAH Children's Health Center, constructing the new Flagstaff Family YMCA, plus designing and building the Flagstaff Lofts - residential-commercial complex in downtown's historic district.
Yuma, AZ
We love Yuma and offer a full array of construction services in the area. We proudly offer preconstruction and estimating, design and build, CMAR, job order contracting, general contracting, and whole lot more. One of our most prominent projects in Yuma is the Sunset Community Health Center, which includes a brand new pharmacy and state-of-the-art dentist office. Visit our Yuma construction manager at risk page to learn more.
Sedona, AZ
As one of the most beautiful destinations in all of Arizona, Sedona holds a soft spot in the hearts of the Loven crew. We provide commercial construction to the town, but we're known for building fully-equipped medical and healthcare facilities, historic preservation, and sustainable construction. Furthermore, our Building Relationships Service Program guarantees 24-hour, 365 days a year availability during and after the construction of your project.