Historic Preservation in Flagstaff
Loven Contracting's Historic Preservation Division offers an array of services via a single resource to owners of, or investors in, historic Flagstaff properties.
At Loven Contracting, we understand that the preservation of a historic building is about more than just saving a piece of cultural context – it's also a contemporary construction project informed by budgets, schedules, existing conditions, and project requirements. Whether we are preserving the oldest historic structures in Flagstaff or tackling more modest adaptive reuse projects in other areas, Loven Contracting understands the complexities of historic building construction and improvement. 
As a full-service contractor with a top-tier historic preservation team, we bring decades of experience, ranging from navigating state and local preservation requirements to hands-on craftsmanship by 40+ year preservation veterans. We partner with private, non-profit, and governmental organizations in Arizona, New Mexico, Utah, and Nevada to bring your vision to life.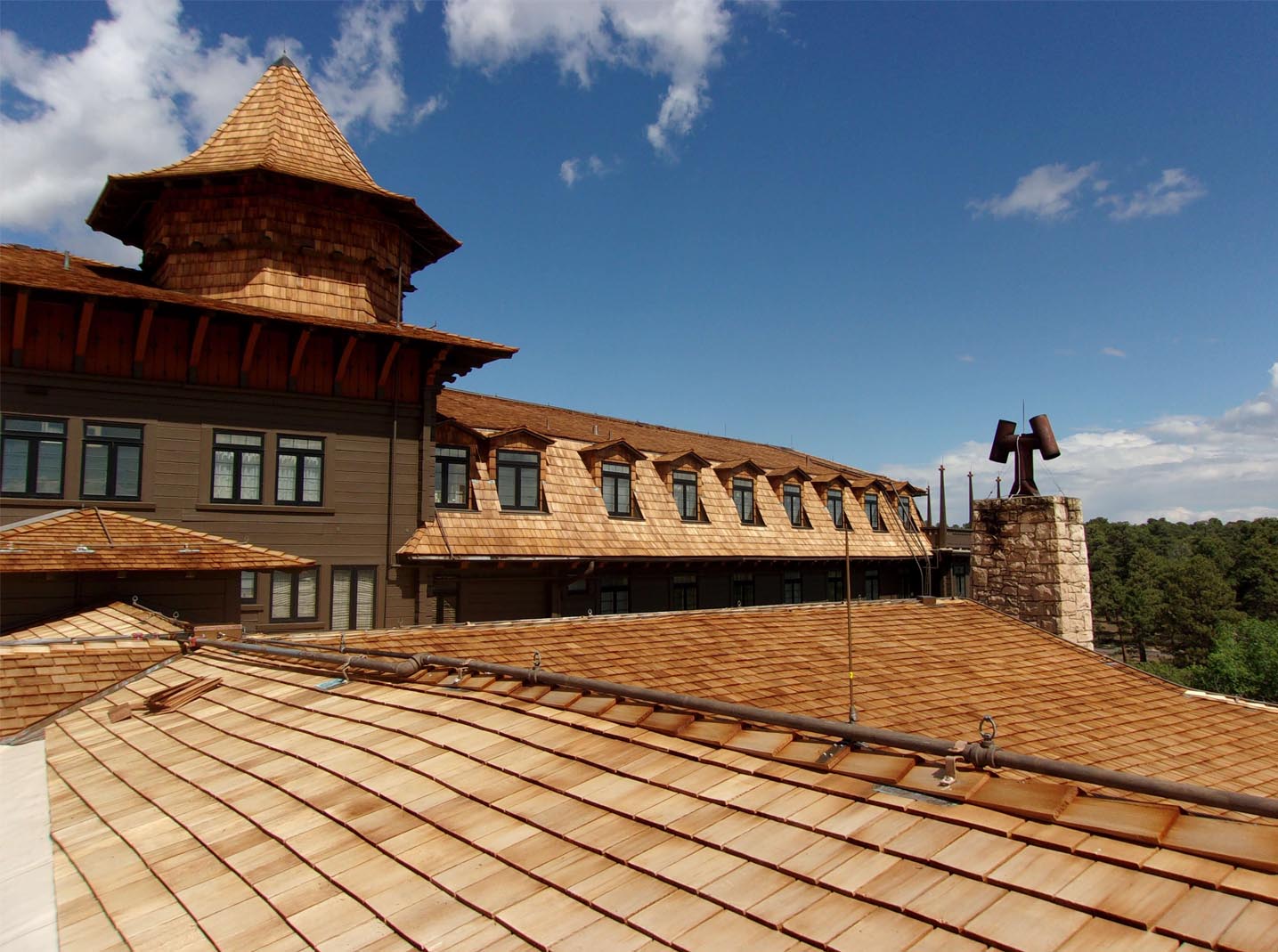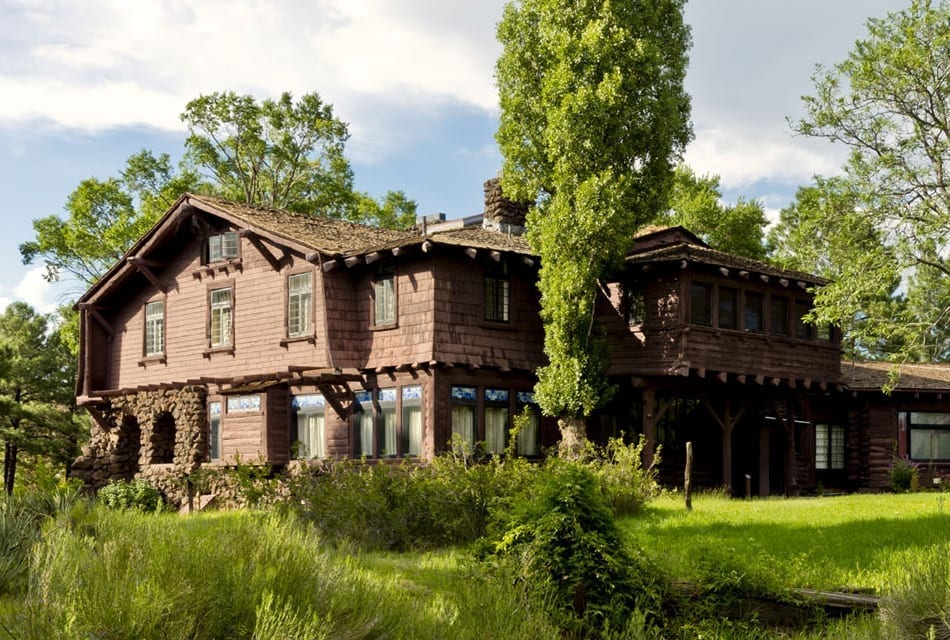 Historic Preservation Standards in Flagstaff
Flagstaff's historic Riordan Mansion State Historic Park was designed by architect Charles Whittlesey, who also designed Grand Canyon's El Tovar Hotel. Combining European design sensibilities with Western aesthetics, the Riordan Mansion and El Tovar Hotel share structural and design similarities, including stone arches and exteriors comprised of stonework, log planks, and wood shingles. First constructed in 1904 and 1905, these historic buildings are now on the Arizona Register of Historic Places and the National Register of Historic Places. This distinction requires that any-and-all preservation efforts meet State Historic Preservation Office (SHPO) standards and regulations. Loven Contracting's Preservation Team has significant experience working with SHPO and all other authorities having jurisdiction over Flagstaff and Arizona's most iconic structures — including Riordan Mansion — to achieve enduring solutions, repair, and maintain our state's historical legacy.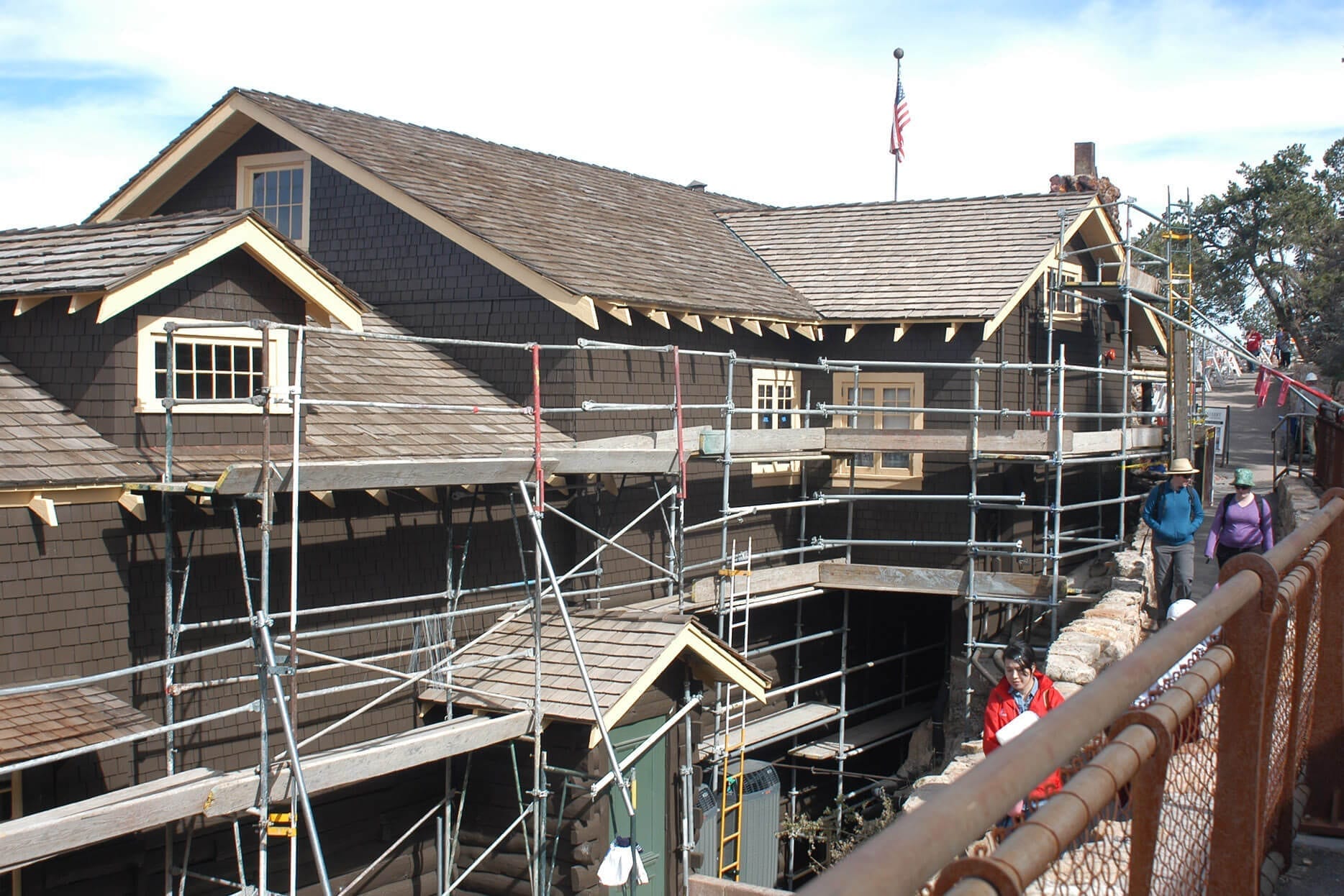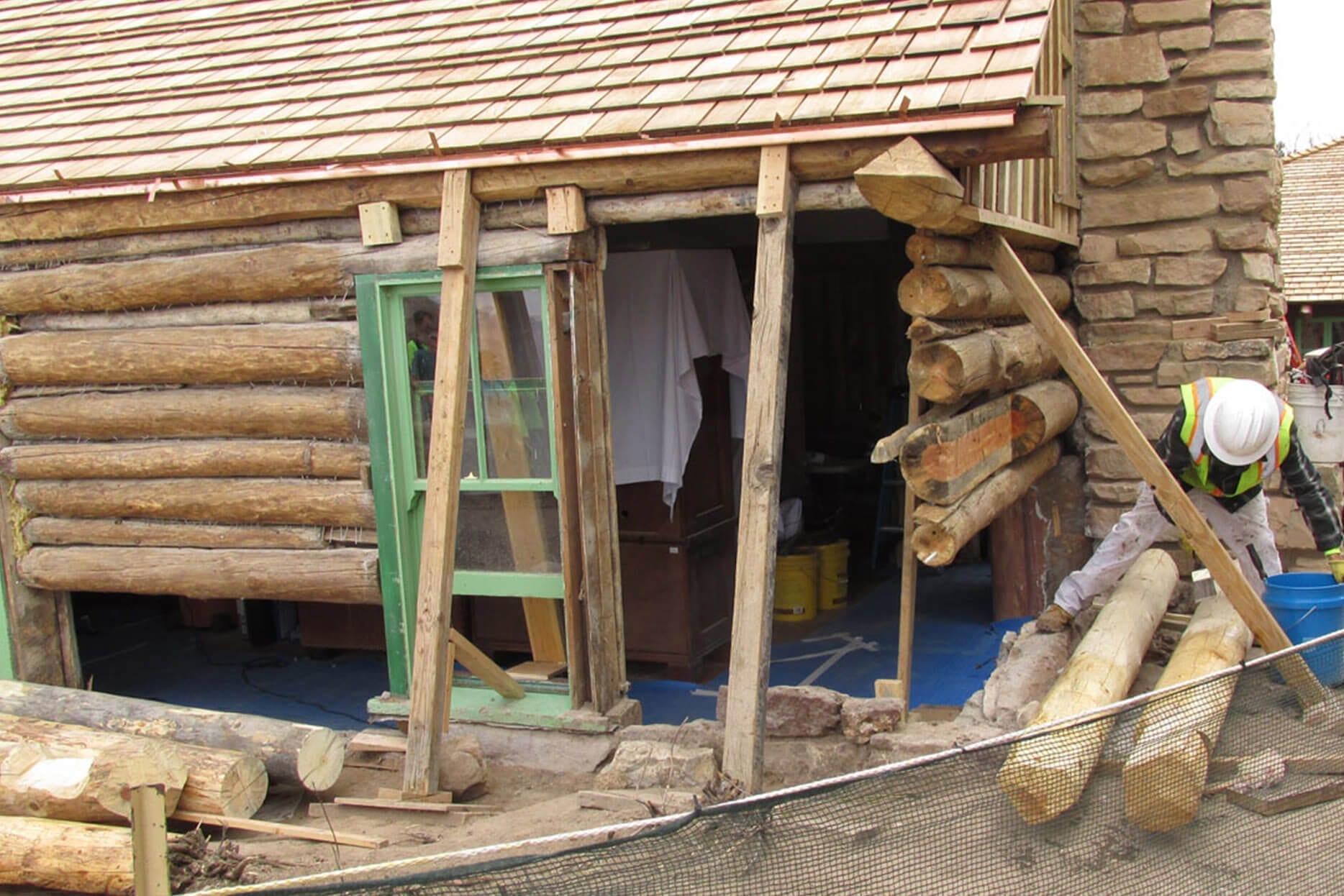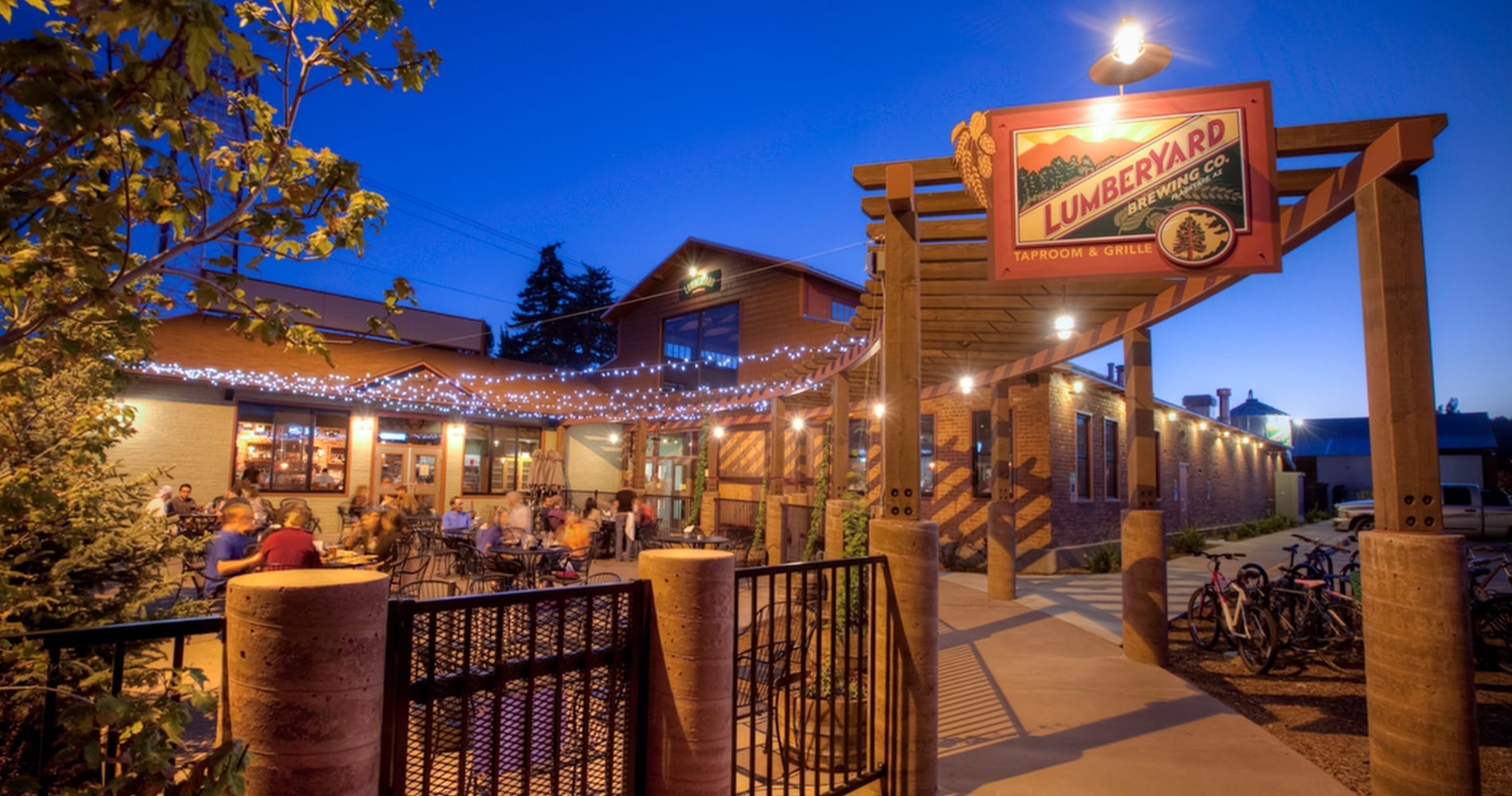 ASSESSMENT & PRECONSTRUCTION SERVICES
Historic Structures Reports:

Historic Structures Reports may be required before construction can begin on a significant structure. Our in-house Historic Preservation Specialist is qualified by the Secretary of the Interior to perform site assessments and draft historic structure reports. These reports detail historic context and how the proposed project may affect the existing historic resource.

Site Assessment:

Our Historic Preservation Specialist, in partnership with our skilled craftspeople and tradesmen, will evaluate and determine site conditions for use in preconstruction phase.

Experience-Based Estimating:

Our Preconstruction and Estimating team offers realistic estimates and value engineering options based on many years of experience working with Historical Architects and on historic preservation and adaptive reuse projects. 

Preservation Planning:

Our team will partner with you to develop a step-by-step plan that includes some or all aspects of the historic preservation process, as desired. This includes sourcing historically appropriate material, site planning, environmental contaminant assessment, and work with the federal, state, and local preservation officers to ensure compliance.

Preventative Maintenance Planning:

Preventative maintenance is the best way to reduce building life cycle costs. We provide case-specific plans that take both current issues and anticipated requirements into account. 

Preservation Law Compliance:

Our team is experienced in complying with local, state, and federal laws pertaining to historic preservation, and can supply guidance and documentation in that regard.

Architectural Surveys:

We offer architectural survey services, documenting existing architectural components, as may be required for compliance with preservation guidelines or may be utilized in grant applications.  

Adaptive Reuse Planning

: The most sustainable building is the one that is already built. Loven Contracting will work with Flagstaff property owners to repurpose existing structures to suit current needs. 



Qualified Craftsmen:

Our highly skilled craftsmen, journeymen carpenters, and our trusted subcontractor resources have decades of practical preservation construction experience. This knowledge includes the use of historically appropriate building materials and construction methods, as well as the incorporation of contemporary systems (MEP, Fire/Life, ADA compliance) that adhere to historic preservation best-practices.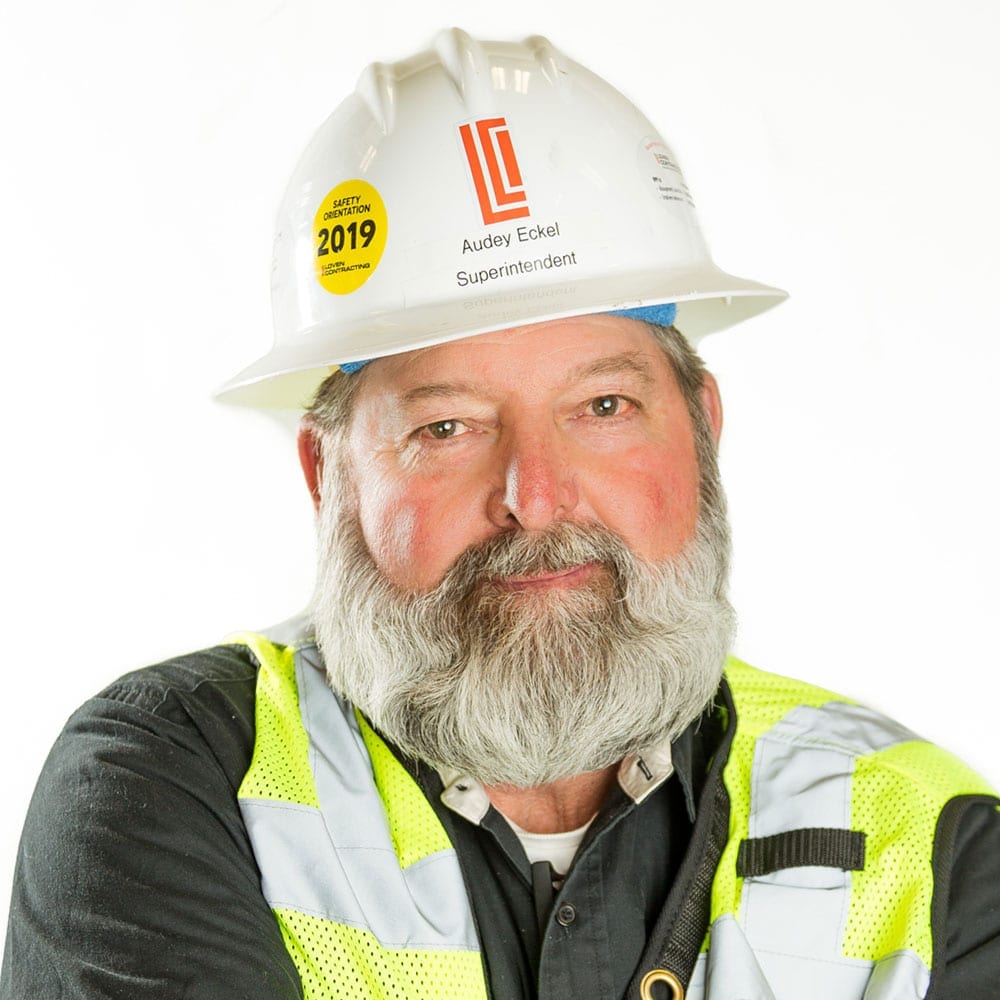 Historic Preservation Experts
Looking for the right leaders for your Flagstaff historic preservation project? Loven Contracting Superintendent and master carpenter Audey Eckel has over 40 years of experience completing projects on some of our nation's most iconic structures. Audey was the superintendent for both the Desert View Watchtower Preservation and Buckey O'Neill Cabin Preservation, both of which received Governor's Heritage Preservation Awards for exceptional project results. Brett Woods has over 20 years of historic preservation experience and was the project manager for the award-winning Buckey O'Neill Cabin Preservation project.