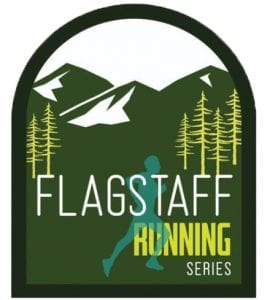 At Loven Contracting, we're proud to be the title sponsor of the 19th Annual Flagstaff Running Series, which brings together five different high-altitude running events from June 17 to August 12. The series attracts runners from across the state and the Southwest to the city each summer.
Many of the races feature Olympians and elite athletes who enjoy the camaraderie of running with Flagstaff residents, says volunteer organizer Neil Weintraub. The series provides a number of family-friendly options for people of all ages and abilities, with 5k/10k walking options, a 2-mile run, Kid's Dashes and virtual runs.
The series benefits nonprofit community organizations such as Big Brothers Big Sisters of Flagstaff, Northland Hospice and Footprints for Hopi, which distributes food, hygiene items, clothing, and other necessities to Hopi people. At Loven Contracting, we support 30+ nonprofit community organizations and support events like the Flagstaff Running Series to help improve lives and build neighborhoods.
Here is this year's lineup:
June 17th – Northland Hospice Run for Life 5K/10K/Kid's Fun Run. This event offers the choice of running or walking a 5K or 10K. There's also a run designed for children and virtual 5k and 10k options. Proceeds raised from this event is earmarked for Northland Hospice's patient assistance fund, which provides end-of-life comfort care regardless of ability to pay.
July 4th – Team Run Flagstaff Downtown Mile and Kid's Dash. Presented by Team Run Flagstaff and the Greater Flagstaff Chamber of Commerce, this event includes six different race options and a Kid's Race.
July 29 – Hopi Footprints 2-mile Fun Run/Walk or 10K. Run the 10K or participate in the 2-mile Fun Run/Walk to help support Hopi Relief's efforts to deliver much-needed supplies to Hopi people.
August 5th – Machine Solutions Soldiers Trail Run 5K/10K/Kid's Dash. This event features in-person and virtual 2K, 5K and 10Ks – run or walk! There's also a Kid's Dash. All proceeds from this event benefits Northern Arizona Healthcare's Children's Health Center.
August 12th – Big Brothers Big Sisters of Flagstaff (BBBSF) Half Marathon/5K/Kid's Dash. Run in a half marathon or participate in a 5K Fun Run. For children, there's a Kid's Dash.
While participants can register for individual races, signing up for the entire series offers a number of benefits such as discounted pricing compared with signing up for individual events. (The series is a great deal even if you plan to participate in only four of the five events).  In addition to receiving each race's shirt, adult series participants also receive Flagstaff Running Series socks and those running at least four of the five races will once again earn a Pizzicletta Pizza.