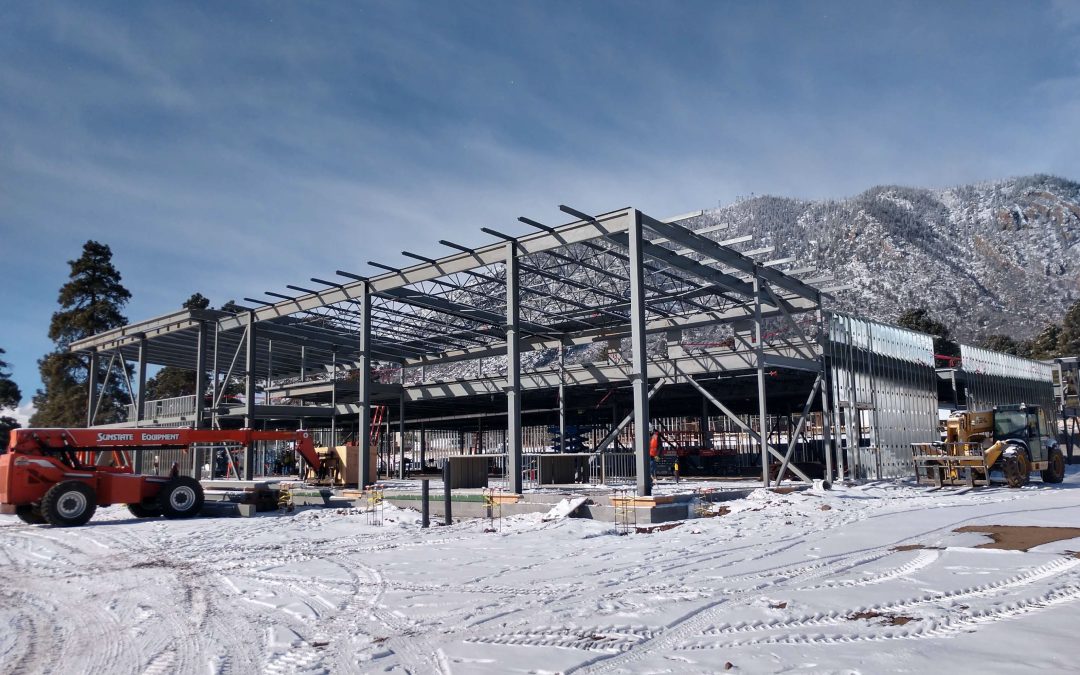 It snows in Arizona? In Flagstaff it sure does! To the surprise of many, this mountain town gets its fair share of the fluffy white stuff. In fact, it's the sixth snowiest U.S. city, on par with communities such as Anchorage, Alaska, Boulder, Colorado, and Buffalo, New York.
When your company has its headquarters in Flagstaff, you know a thing or two about how to work safely in snowy, rainy, icy, and unpredictable wintertime weather. The Loven Contracting team is skilled in safely managing the impacts of local weather across the state and staying on schedule during extended periods of inclement weather conditions.
Since the official start of winter is right around the corner, we invite you to take a few minutes to learn from our safety team how to manage some of the season's most significant outdoor safety risks. "Winter safety is all about being prepared," said Loven Contracting Safety Superintendent Erin Hudman.
Slips and falls
Falls are one of the leading types of injuries at work and home and can cause life-threatening injuries. The risk of falling outdoors increases exponentially in inclement weather. That is why it's critical to clear all walkways of snow and apply a de-icing material regularly and immediately after a storm.
Wearing proper footwear in the winter months is a must. When working outdoors, wear waterproof shoes with good traction, and take your time when walking on icy or snowy pathways. Do you tuck your hands in your pockets to keep them warm? It can decrease your center of gravity and balance and increase your chances of an even greater injury should you fall. Did you know that how you walk on slippery surfaces also matters? Try walking like a penguin in snow and ice.
Hypothermia and frostbite
A body temperature below 95 degrees can be life-threatening. To avoid losing too much body heat when you're outdoors this winter, dress in layers, topped by a waterproof and wind-resistant top layer. Don't forget to cover your head! Body heat can be lost rapidly when your head and neck are exposed.
In Flagstaff, which has its share of windy days, it's also important to be aware of wind chill, which can quickly rob your body of warmth. Drink warm fluids (preferably without caffeine) and take frequent breaks in a heated area to maintain body heat on cold days. 
The buddy system is a must when working outside in cold weather. A colleague, friend, or family member can help monitor your well-being and get help quickly if it's ever needed. Learn the symptoms of both hypothermia and frostbite, how to protect yourself and others and what to do if you think someone is suffering from cold stress. 
Snow shoveling/snow blower injuries
Shoveling snow and using a snowblower is strenuous work. Take frequent breaks when shoveling snow and lift with your legs, not your back. Watch the amount of snow you try to lift in your shovel (start by filling only half of your shovel for each scoop of snow) and know the signs of a heart attack. If you experience any of these symptoms, call 911 immediately.
Dehydration
Drinking enough water is as important in the winter as it is in the summer. Dehydration can lead to fatigue, 'brain fog', and even hypothermia. Keep your water bottle close by and drink up!
Car accidents
Snow, rain, and ice make it much more challenging to maintain control of a vehicle. Are you familiar with the three-second rule? In inclement weather, consider increasing your following distance to four to eight seconds. Now is a good time to also make sure you have an emergency kit stashed in your car so that you are prepared in the event of a wintertime driving emergency.
Conclusion
When planning for construction in Northern Arizona, it's essential to take the area's unique climate into account.  With decades of experience, our team is skilled in the art of budgeting and scheduling to mitigate the impacts of snow, ice, wind and monsoon rains on our projects, including the Sacred Peaks Health Center.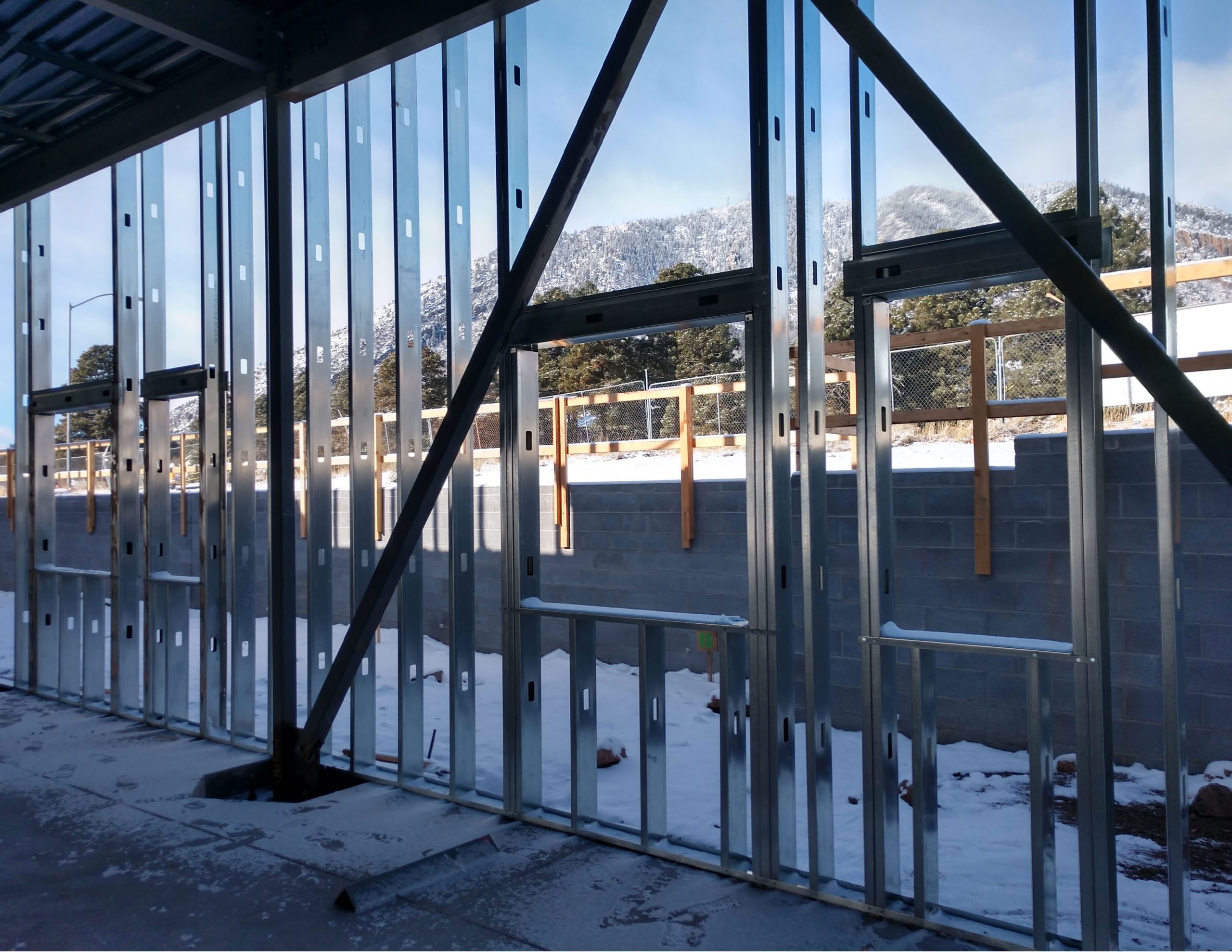 At Loven Contracting, safety is our No. 1 priority. Our company has achieved and maintained the prestigious Voluntary Protection Program (VPP) Star Safety Rating, a designation earned by only six general contractors across Arizona.
 As part of Loven Contracting's efforts to maintain the highest job safety standards, we ensure that our crews and trade partners are vigilant about safety and identifying and correcting any unsafe behaviors. It's part of our commitment to the highest levels of jobsite safety, in all seasons.