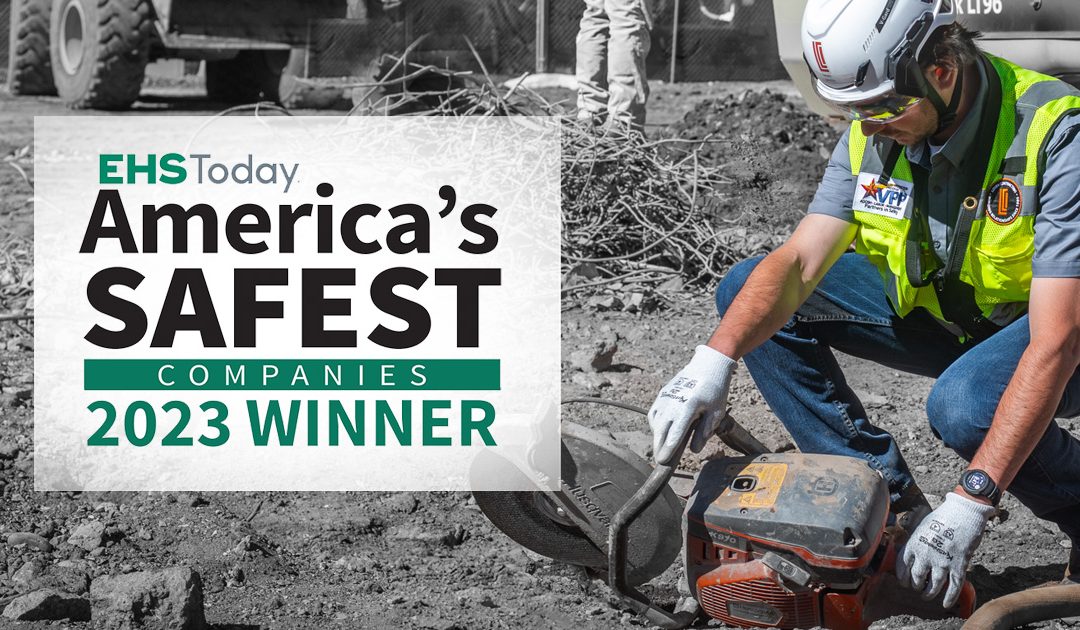 Loven Contracting has been named one of America's Safest Companies in recognition of its above-and-beyond job site safety program. Our general contracting company is one of only 10 companies nationwide to earn the award this year. We're also one of only 250 businesses across multiple industries to earn the honor since 2002.
The America's Safest Companies list is compiled by the editors of national safety industry publication EHS Today. The award recognizes companies for above and beyond commitments to occupational health, safety and risk management.
Safety is the No. 1 Priority 
"At Loven Contracting, we've created a strong safety culture in which employees at all levels feel empowered and responsible to maintain a safe working environment," said Loven Contracting President Jon Hansen. "From the very first day on the job, our employees understand that no work is ever so urgent that we can't take the time to do it in a safe manner."
A Voluntary Protection Program (VPP) Star
In addition to the America's Safest Companies honor, Loven Contracting is a VPP Star, a designation created by the U.S. Occupational Safety and Health Administration (OSHA) in 1982. Our company is one of only five general contractors statewide to earn VPP Star status from the Arizona Department of Occupational Safety (ADOSH). As a result of diligent effort, the company has maintained its VPP status during multiple re-certifications. The VPP status and its newest honor demonstrates Loven Contracting's above-and-beyond commitment to safety for all employees.
The Highest Levels of Job Site Safety
As one of America's Safest Companies, Loven Contracting will share the elements of its successful safety program and help other companies reduce on-the-job injuries and illnesses. EHS Today also shares the stories of winning companies to inspire companies nationwide to improve safety programs.
The America's Safest Companies recognition requires companies have:
Strong support from leadership and management for employee health and safety efforts
Employee involvement at all levels in the EHS process
Innovative solutions to safety challenges
Lower than average injury and illness rates
Comprehensive and effective training programs
A safety plan that places the highest priority on prevention of incidents
Good overall communication about the value of safety
A way to substantiate the benefits of the safety processes.
To learn more about Loven Contracting's commitment to safety, go to this link.