Are you familiar with VTO? Short for Volunteer Time Off, it's an awesome benefit that enables Loven Contracting employees to give the gift of time to local nonprofit organizations during work hours.
Offering our team paid time off each month to volunteer is one way we honor our commitment to serve the communities in which we work and live.  We've also provided financial support to charitable organizations through our philanthropic fund for more than 30 years as well as making additional employee-directed donations each year.
Loven Contracting employees have prepared and served meals, assisted flood victims, cleaned streets, collected trash, helped organize events for residents of senior living communities and supported local nonprofit fundraising events, just to name a few.
"We're fortunate that Loven Contracting recognizes the value of community service and encourages all of its employees to support the initiatives that they feel most passionately about ," said Myrna Rodriguez Carter, Human Resources Director.
Here are some of the ways that providing paid VTO supports our company's efforts to serve our community and our employees:
VTO amplifies our philanthropic efforts
Volunteers are the lifeblood of community organizations, providing the hard work, unique skill sets and advocacy that can help nonprofits further their missions and goals. We've found that financial assistance plus in-person support is a powerful combination for creating real change in our communities.
It enhances our industry-best benefits program
Loven Contracting is committed to providing our employees with meaningful and challenging work, a supportive and engaging work environment, career advancement opportunities and best-in-class benefits. Our VTO program enhances an already robust employee benefits program that helps us recruit and retain the best employees. Research demonstrates that companies with a culture of volunteerism often have better morale, employee engagement and retention. According to new research by employee benefits firm Unum, it's also one of the top non-insurance benefits sought by U.S. workers.
It benefits our employees
Countless studies have demonstrated that volunteering has a huge impact not only on the people that organizations serve, but the people who volunteer their time. According to the Mayo Clinic Health System, volunteering can boost the mental and physical health of volunteers, relieve stress, and some studies even link regular volunteering to lower rates of heart disease, depression and illness! Volunteering is good for both the volunteers and the organizations they support, but finding time in busy schedules to volunteer can be difficult.
It aligns with our company's mission and values
Building relationships is at the core of everything we do. Volunteering supports this mission and helps support our company's goal of creating stronger, healthier communities.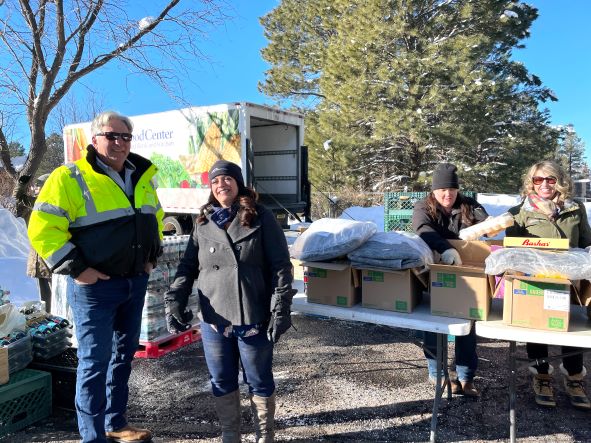 We understand the importance of a well-designed employee benefits program. At Loven Contracting, we offer 100% employer-paid health insurance premiums, profit sharing and other benefits that go above and beyond what other companies offer – within our industry and beyond.