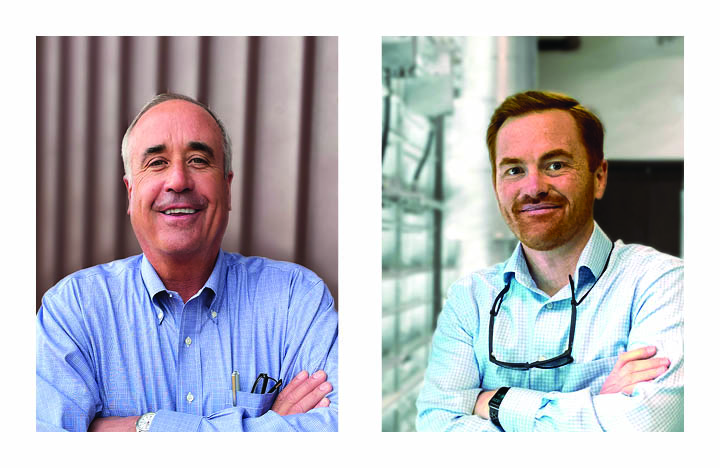 Loven Contracting is proud to announce that founder, Mike Loven (above left), has transitioned to the role of Chief Executive Officer and that Vice President Jon Hansen, P.E. (above right), has assumed the role of company President.
Long-Time Leader With A Newly Expanded Role
Mike Loven founded Loven Contracting in 1985 as a two-person operation. Thirty-six years later, the Flagstaff, AZ-headquartered general contracting firm services clients across the southwest in a wide range of industry sectors. Mike's lifelong focus on ethical standards and high-quality construction methods has been the key to building the firm's long-term client relationships and outstanding reputation for project delivery and process.
Beyond Mike's many tangible accomplishments, he has fostered an employee-oriented culture of excellence across all aspects of Loven Contracting operations. "Early identification of talented personnel and trade partners has enabled us to build a team that is laser-focused on client results," says Mike. "Loven Contracting personnel have the tools and opportunities they need to grow their careers, which translates into employee retention and consistent best-quality project delivery."
As CEO, Mike will continue to provide primary leadership in implementing the firm's construction standards and the VPP Star Safety Program – the highest level of workplace safety certification available. "I will also focus on client relationships and solidifying a 36-year legacy of quality project delivery," said Mike. "This transition will enable more in-person service for our clients and increased time with our team members in the field – reinforcing the core philosophies that make us successful."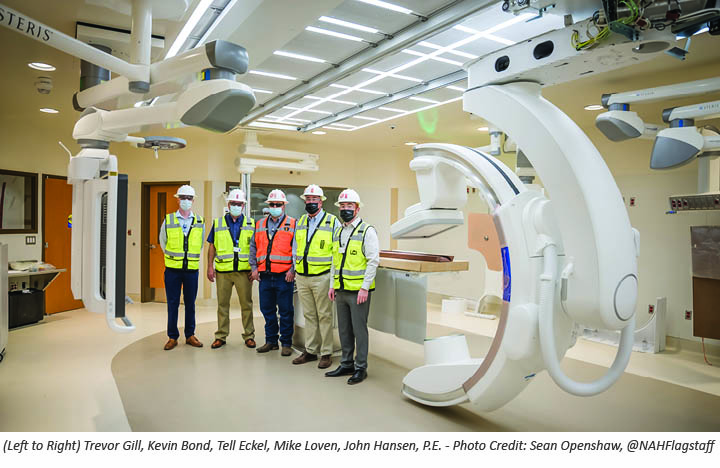 Leader With A Newly Expanded Role
Loven Contracting's newly named President, Jon Hansen, P.E., is a known and respected member of the Loven Contracting team. Most recently Vice President and leader of Loven Contracting's Healthcare Construction Division, Jon has been instrumental in the firm's growth and expertise in delivering the most technically demanding healthcare and energy infrastructure projects. As President, he will focus on operational excellence and the future growth of Loven Contracting. "I am looking forward to the opportunity to lead our diverse and energetic team," says Jon, "I have a deep respect for what Mike has built, and this transition will provide Loven Contracting with the additional leadership horsepower necessary to build future success for our clients and employees."
Jon Hansen, P.E. is a lifetime Arizona resident who settled in Flagstaff with his family after receiving his Civil Engineering degree from Northern Arizona University. Additionally, Jon supports the Loven Contracting commitment to the community through his volunteer work on the Board of the Boys and Girls Club of Flagstaff.
Mike Loven has deep roots in Northern Arizona and is a life-long philanthropist in local communities. He is currently President of the Board of Directors of the Coconino County Industrial Development Authority and on the Board of Directors for both the Raymond Foundation and the Northern Arizona Leadership Alliance.