Loven Contracting is proud to be the title sponsor of the entire Flagstaff Summer Series of running events in 2021 through our philanthropic outreach program. This local race program is organized by longtime Flagstaff community booster Neil Weintraub and is a cultural touchstone for our community.
Runners from all over the world come to Flagstaff to train in our perfect conditions and high altitude. If Flagstaff were a country and could lay claim to its athletes the way actual countries do in their tallying of Olympic medal counts, it could boast of being a top 10 nation over the course of the last five Olympic cycles. That's out of over 200 participating countries!
The Flagstaff Running Series reflects this heritage and benefits various programs, including Northland Hospice and Big Brothers Big Sisters. We are honored to support Flagstaff's heritage, and we look forward to having an even broader community impact!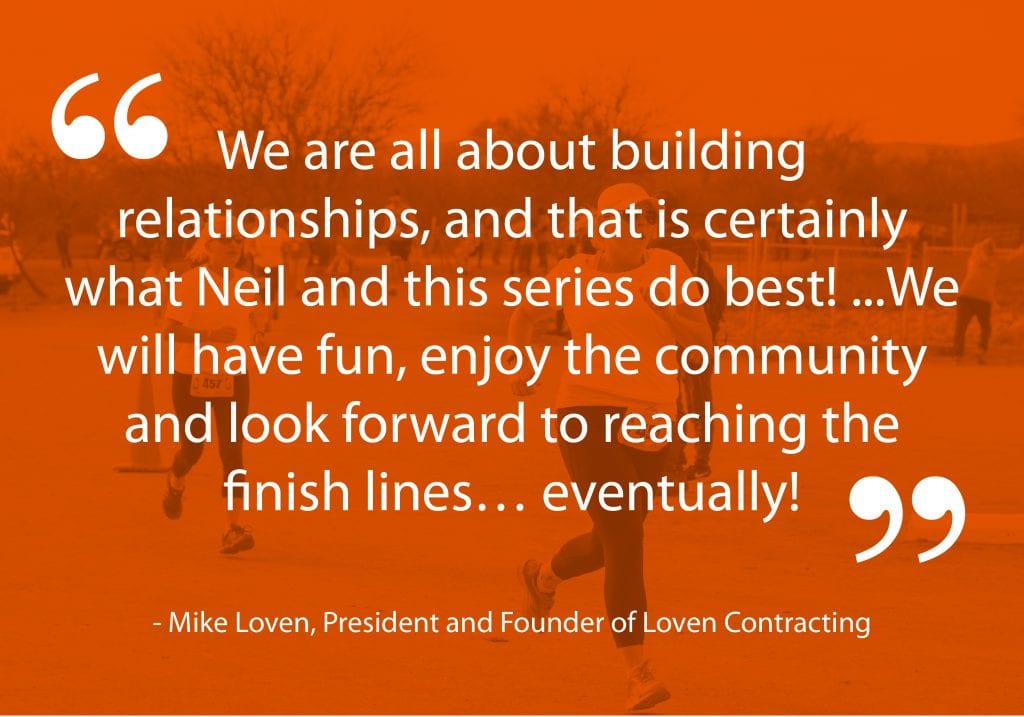 Register for the Flagstaff Running Series Today!
The Flagstaff Summer Series of running events will kick off with:
Virtual Northland Hospice Run for Life 5K/10K – June 19 – July 3
Machine Solutions Soldiers Trail Run 5K/10K – August 7
Big Brothers Big Sisters of Flagstaff Half Marathon/5K – August 14
Gaspin' in the Aspen 15K/5K – August 28
The Sunnyside 5K – October 3
All participants will get a Sweatvac high-tech race shirt. Learn more about the packages or register here.