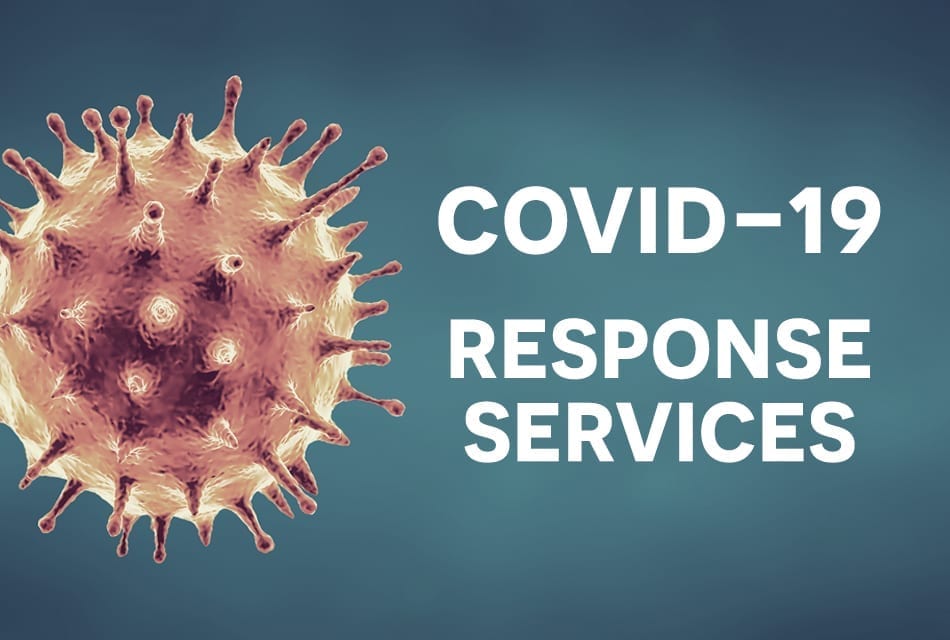 COVID-19 Response Services
Loven Contracting is pitching in to help healthcare and essential service facilities navigate new challenges. We have worked with local partners to provide additional containment in their facilities, helping them to accommodate the evolving requirements of this emergency.
Healthcare and Essential Service Facility Assistance for COVID-19 Response
We will gladly share our experience and expertise to help you evaluate and modify your facilities for the
ongoing COVID-19 pandemic. Call 928-774-9040.
Your healthcare construction partner for COVID-19 response.
Our skilled local workforce can begin delivery of COVID-19 infection control measures in hospital and medical facilities within hours of the need being identified. These activities include:
Construction of negative pressure anterooms outside of patient treatment areas, including operating rooms, cath labs, interventional radiology, and patient rooms. These temporary facilities improve containment and provide healthcare personnel space to don and doff PPE.

Containment barrier installation in key hospital departments, including but not limited to: labor and delivery, emergency departments, operating rooms, ICU's, cath labs, and more. 
To enable unimpeded operations for our clients, we offer installation after work hours, and on weekends and during night shift work hours. This is particularly useful in active hospital and medical environments and for surgical suites. Containments are customized based upon owner needs and uses. For example, for current clients with Emergency Department and operating rooms, our team utilized custom-made heavy duty 20 mil plastic walls with heat welded seams and heavy duty zipper doors. These custom containments offer a wipeable surface and extended durability over time when compared to standard containments.

Erection of exterior emergency response/triage centers and associated temporary traffic control barriers at emergency entrances, ranging from 1 to 2 boxes per entrance. These mobile units may be customized with interior partition walls to create patient "waiting rooms" separate from testing and with ADA compliant entrance and exit ramps.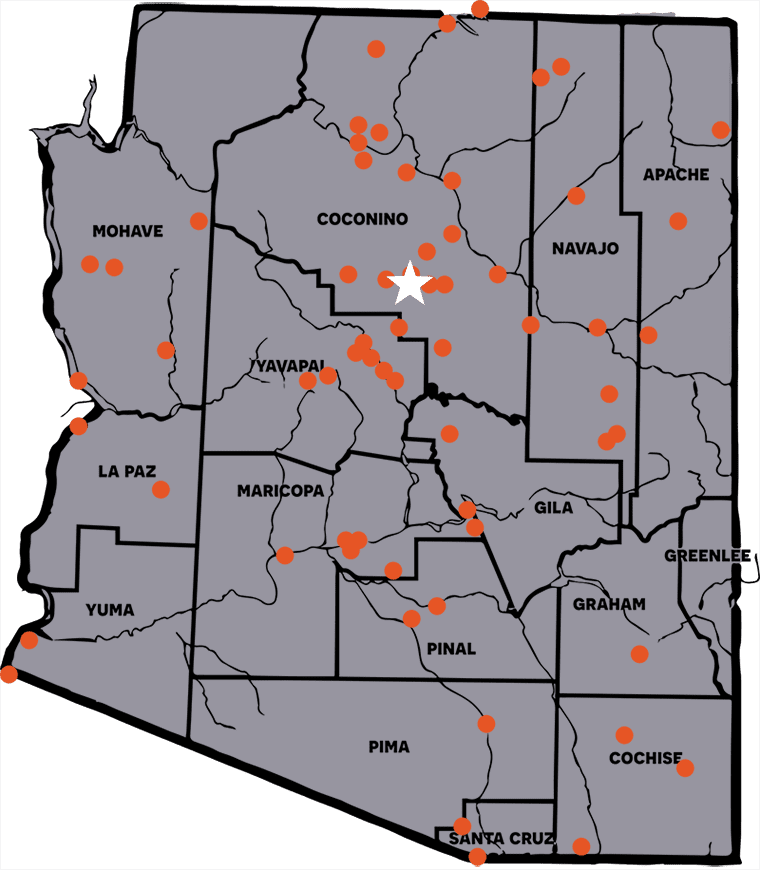 We Offer Construction Services Throughout Arizona
Headquartered in Flagstaff, Loven Contracting has worked across Arizona, including the most remote locations. We have construction projects in each of the following towns/cities and then some!
Flagstaff, Sedona, Cottonwood, Yuma, Kingman, Winslow, Tusayan, Wikieup, Williams, Grand Canyon National Park, Tucson, Tuba City, Glen Canyon National Recreation Area, Salome, Roosevelt, Globe, Rimrock, Prescott, Page, Payson, Petrified Forest National Park, Lake Havasu City, Organ Pipe Cactus National Monument, Lake Powell, Tumacacori, Jerome, Holbrook, Nogales, Florence, Ganado, Clarkdale, Bellemont, Rainbow Bridge National Monument, Coolidge, Camp Verde, Buckeye, Chinle, Cameron, and Ajo.
For information about our work specifically in Flagstaff, Sedona, and Yuma, see below.
Flagstaff, AZ
We have been providing commercial construction services in the city of Flagstaff since 1985. Some of our most notable projects include expanding the emergency room department at Flagstaff Medical Center, building a pediatric care facility at the NAH Children's Health Center, constructing the new Flagstaff Family YMCA, plus designing and building the Flagstaff Lofts - residential-commercial complex in downtown's historic district.
Yuma, AZ
We love Yuma and offer a full array of construction services in the area. We proudly offer preconstruction and estimating, design and build, CMAR, job order contracting, general contracting, and whole lot more. One of our most prominent projects in Yuma is the Sunset Community Health Center, which includes a brand new pharmacy and state-of-the-art dentist office. Visit our Yuma construction manager at risk page to learn more.
Sedona, AZ
As one of the most beautiful destinations in all of Arizona, Sedona holds a soft spot in the hearts of the Loven crew. We provide commercial construction to the town, but we're known for building fully-equipped medical and healthcare facilities, historic preservation, and sustainable construction. Furthermore, our Building Relationships Service Program guarantees 24-hour, 365 days a year availability during and after the construction of your project.