Loven Contracting's Veteran employees include (from left) Adam Kittle, U.S. Army; Jed Westover, U.S. Army; Mark Emmich, U.S. Marines; David Veschio, U.S. Navy.
Jed Westover (United States Army) knows what it means to work hard. While on active duty in Iraq, he worked 14-hour days monitoring the performance of tenant units to ensure overall safety and force protection of the forward operating base. When Jed returned from service overseas, he applied this same ethic to his work as a project manager at
Loven Contracting
, quickly becoming a valuable resource for planning projects with significant logistical components. Jed is now
Loven Contracting's Operations Manager
 and a key member of the leadership team.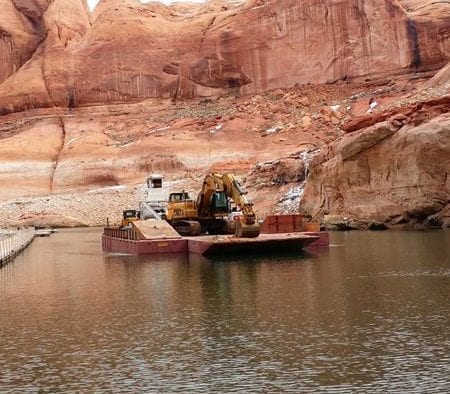 "I definitely use the same skills we use in the army here at Loven Contracting. One of my favorite examples is
a project we executed at the very remote Rainbow Bridge National Monument
. The logistics involved moving all staff, equipment, and supplies via barge up 40 miles of river in the middle of winter. To successfully deliver this project within the client's budget and preserve the natural integrity of the area where we were working, we needed to be incredibly precise with our planning. Even when Mother Nature threw a flash flood at us in the middle of construction, we were able to quickly respond with a contingency plan that actually improved the
final project result
."
David Veschio (United States Navy) also brings his military skillset to Loven Contracting's day-to-day operations. As the firm's Safety Coordinator, he is responsible for implementing our
VPP Star-rated safety program
. "Consistency, trackability, and adherence apply equally well in the military and safety program. In both worlds, we require a great deal of awareness of your own actions and the activities of individuals around you to maintain a safe workspace. My job is to ensure that everyone knows the rules and gets home safe at the end of every workday."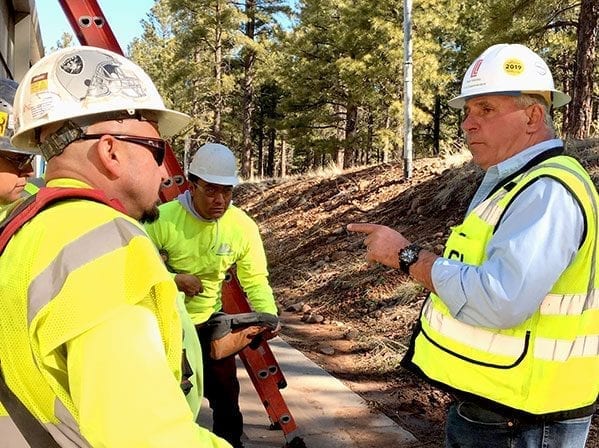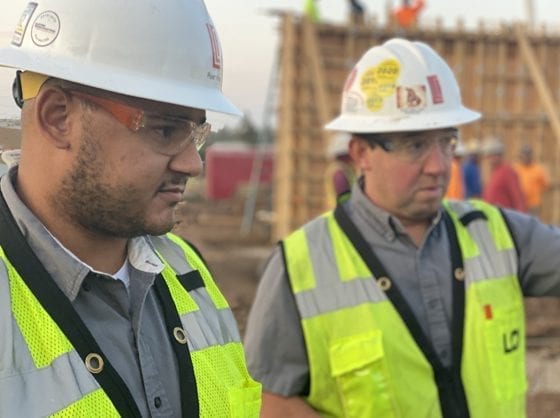 Ryan King (United States Marines) joined Loven Contracting as one of our valued interns. Now a project engineer, he's utilized his military construction experience to rapidly advance his career. Learn more about Ryan's journey in the video at the top of this page.

Superintendent Mark Emmich has utilized the skills he developed as a Marine throughout his 30+ year construction career. The clear and consistent approach to communication and the high level of personal integrity required in military service has enabled him to specialize in complex medical construction and energy infrastructure projects across the southwest. His most recent success was as Superintendent on a complete remodel of an active 
behavioral health facility
. This project required significant security, safety, and 
COVID-19 protocols
. "We must ensure safety and a high-quality healing environment for every patient and caregiver. We do this through the methodical implementation of our protocols with every trade partner and staff member, every time."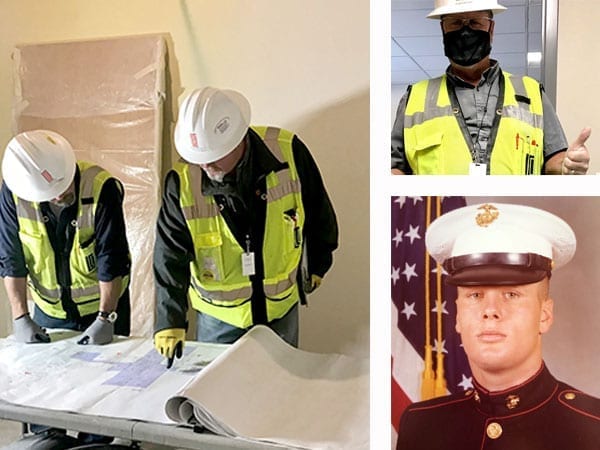 Thank You For Your Service

Competitive Salary / Wages
Health, Dental, and Vision
Loven Contracting offers Medical, Dental, and Vision plans for the whole family – at NO cost to the employee.
Paid Vacation, Sick Leave, and Holidays
Paid Community Service Hours
Employee-Designated Charitable Contribution Fund
Continuing Education Benefits