Rendering Courtesy of Corgan
Cancer is hard enough without the challenge of trying to find one-stop care close to home. That's why at Loven Contracting, we're so happy to be part of a team creating the new state-of-the-art Arizona Oncology Cancer Center in Prescott that will provide greater accessibility to cancer care in Yavapai County.
Working collaboratively with partners Arizona Oncology, NexCore Group, and Corgan, Loven Contracting's Healthcare Construction Team recently broke ground on the 22,10SF facility serving patients in Prescott, Prescott Valley, Chino Valley, and Dewey-Humboldt.
The regional center at 5430 Landmark Lane in Prescott will provide convenient access to the latest cancer treatment services and technologies. "In building a new facility, we're able to provide all of our services under one roof so patients can experience more collaborative medical care," Iyad Hamarneh, medical oncologist with Arizona Oncology, said in a statement. "When completed, our cancer center will be the only practice in the quad-city region that will offer medical oncology, radiation oncology, and hematology services for our community."
Arizona Oncology is one of the largest medical organizations in Arizona, with more than 75 physicians who provide comprehensive, compassionate, and high-quality cancer care. Its goal is to provide cancer treatments close to patients' homes. NexCore Group is a national healthcare real estate investment and development company that has been recognized as one of the Top Healthcare Real Estate Developers nationwide by Modern Healthcare and Healthcare Real Estate Insights (HREI). Corgan is an award-winning architecture firm that designs innovative healthcare spaces.
The Arizona Oncology Center will offer medical oncology, surgical oncology, breast cancer treatment and diagnostics, urology services, radiation therapies (including HDR), diagnostic imaging (CT/PET, CT) laboratory diagnostics, genomic testing, nutrition services, oncology research and pharmacy, lab and hematology services.
In addition to housing a wide variety of services in one facility, the center will include several features designed to better fit the needs of cancer patients, such as a 34-chair infusion area with outdoor garden space. Once the center is complete, the Arizona Oncology team will move from its current location at 3188 N. Windsong in Prescott Valley, which it has outgrown, to the new facility.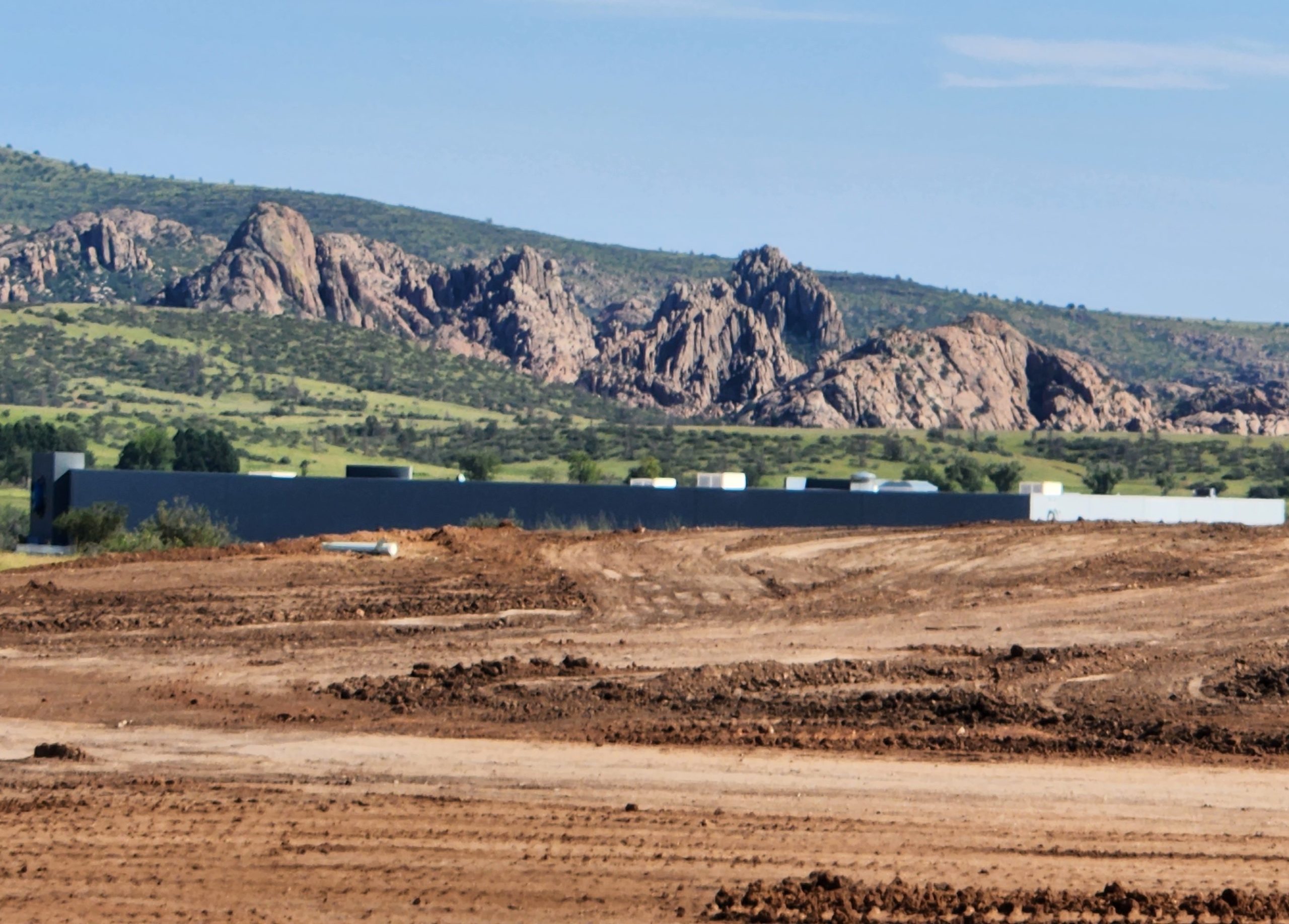 Delivering Innovative Projects for Healthcare Systems
At Loven Contracting, our award-winning Healthcare Construction team has delivered quality projects for healthcare systems across the southwest since 1985. We understand the complex and exacting requirements of new, state-of-the-art healthcare facilities and how to work safely in existing hospitals and medical centers.
Our team sets the standard for the construction of hospitals, outpatient clinics, specialty clinics, behavioral health facilities, surgery centers and specialty imaging suites. Our commitment to health and safety is second to none, and we're one of only six general contractors in Arizona to earn the prestigious VPP Star safety rating.
To learn more about Loven Contracting's expertise in healthcare facility and hospital construction, go HERE. View our Healthcare & Medical Center Construction portfolio at HERE.