Healthcare Facility & Hospital Construction in Arizona
Loven Contracting prioritizes patient care, project safety, and lasting quality. We have delivered projects for healthcare systems across the southwest for over 36 years, and are the right choice to meet the challenges of the future.
Healthcare and Essential Service Facility Assistance for COVID-19 Response
We will gladly share our experience and expertise to help you evaluate and modify your facilities for the ongoing COVID-19 pandemic. Call 928-774-9040.
From the design phase through construction, our award-winning Healthcare Division team members understand the complex requirements of a wide range of contemporary healthcare facility types.
Our healthcare construction expertise includes hospitals, outpatient clinics, specialty clinics, behavioral health facilities, surgery centers, physician's offices, and dental suites.
Loven Contracting delivers more than your newest project, we deliver a strategy for the future. Throughout the preconstruction process, we utilize our experience in implementing the latest healthcare trends, materials, and techniques. We are committed to a collaborative, transparent process that empowers facility planning teams to define their needs, maximize programming opportunities, and verify design decisions.
Schedule and budget adherence are musts in the competitive healthcare market and you can count on our numbers. Supporting every preconstruction process is a suite of technologies designed to enhance communication and collaboration, enable decision making/tracking, streamline schedules, foster faster field communication, and improve project quality. We closely track regulatory standards and are always ahead in our implementation of these requirements, enabling seamless permitting and certification processes.
Loven Contracting's construction superintendents will utilize decades of practical experience to manage the dynamic timelines and direct the day-to-day activities of your project. Coordinating with facilities teams, stakeholders, and tradespeople to ensure seamless project implementation while adhering to your budget and schedule. Robust quality assurance, quality control, ICRA and ILSM program design and implementation, and safety protocols underlie every project stage and continue beyond project closeout with our Building Relationships Service Program.
Our steadfast commitment to project health and safety is second-to-none. As safety leaders, our construction contractors ensure the well-being of everyone on site and promote greater efficiency by eliminating costly accidents that can lead to schedule and budget overruns. Loven Contracting has achieved and maintained the VPP Star safety rating over multiple rounds of certification and recertification, putting us in a rarified category including only 6 general contractors in Arizona.
"Amazing two days in Northern Arizona. Toured Verde Valley Medical Center and Flagstaff Medical Center – Loven Contracting projects. These projects are how ICRA should look everywhere."
Tommy Askins, Infection Control Risk Assessment Specialist for the ICRA Healthcare Training Center
We pride ourselves on bringing an educated workforce to every project. Our safety and human resources teams track all training, certifications, and clearances. Every Loven Contracting employee, as well as all trade partners, are vetted and qualified to work in your facility. This includes meeting all vaccination and health requirements for individual healthcare systems.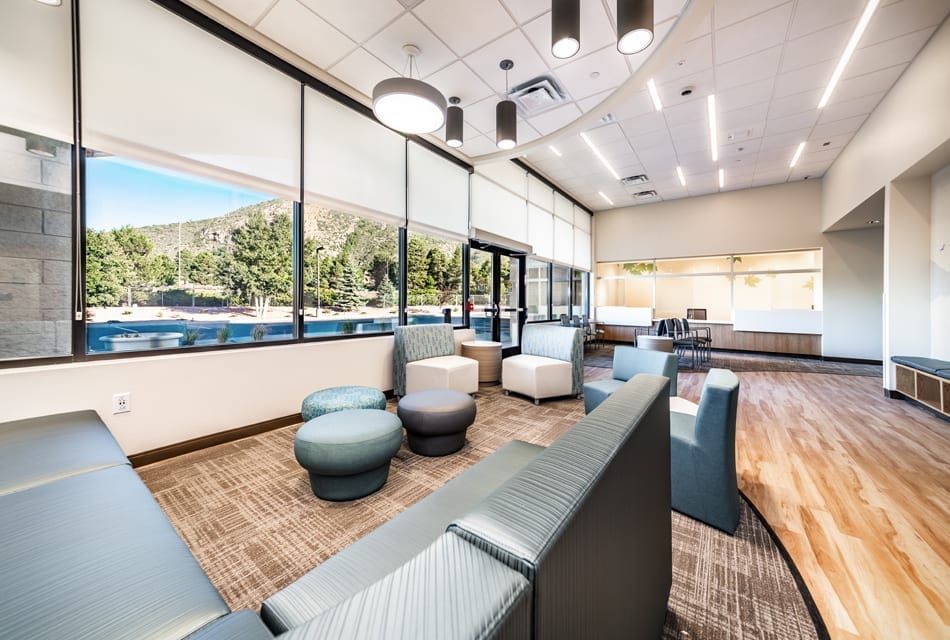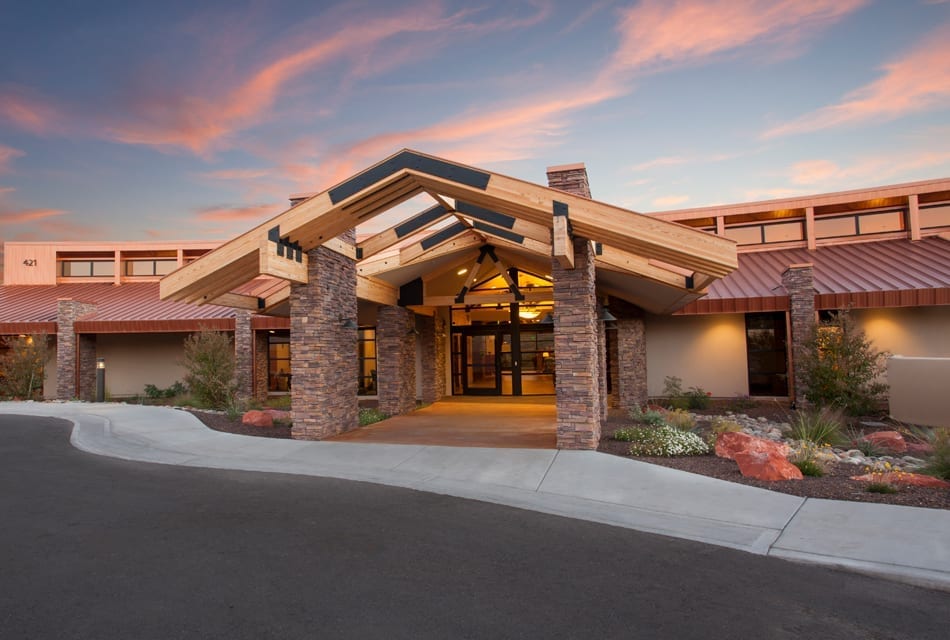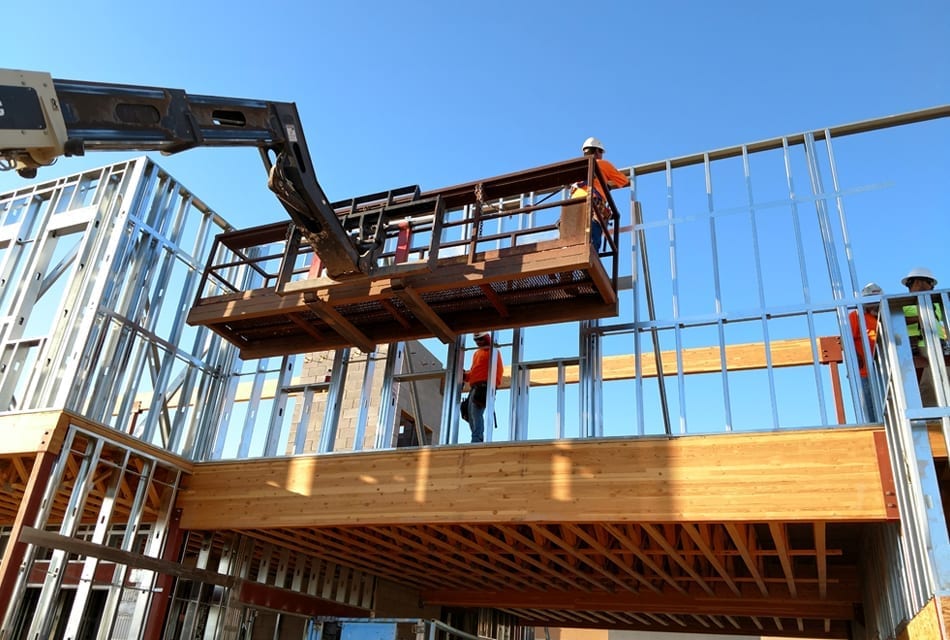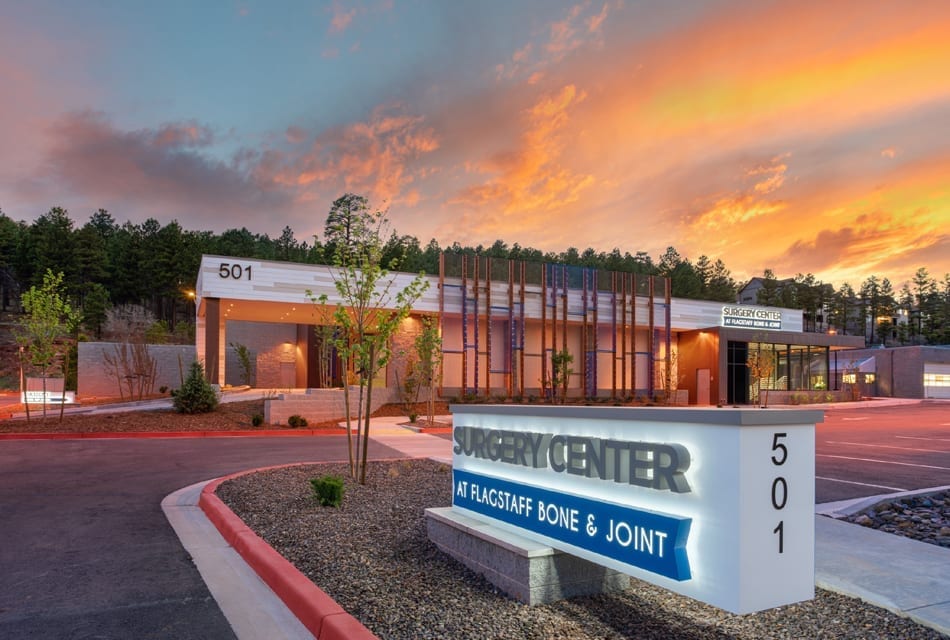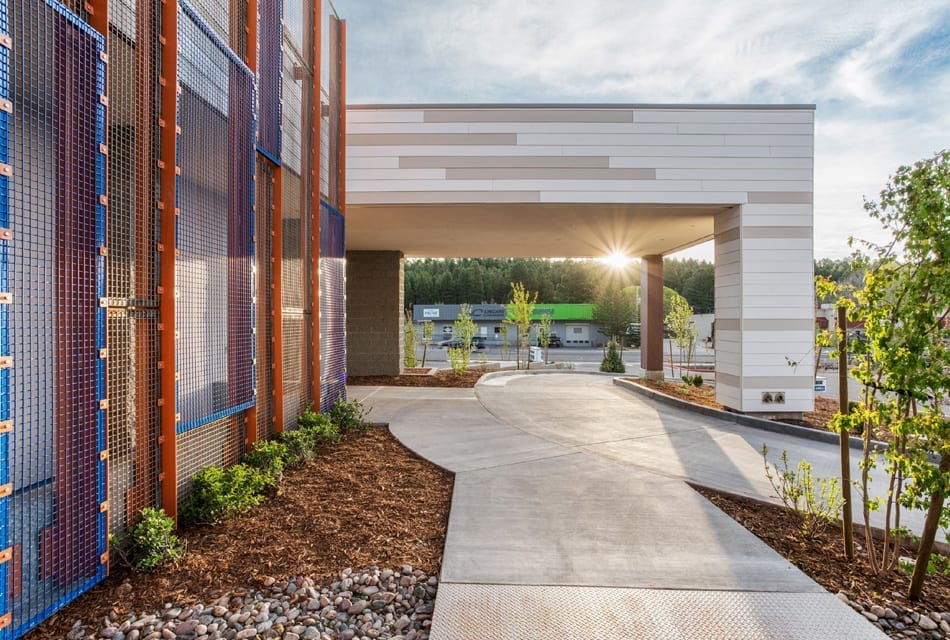 Healthcare Construction in Arizona
Design-Build Procurement for Your Healthcare Construction Project
Loven Contracting's Healthcare Construction team understands the high-stakes requirements of the healthcare sector. Combining far-reaching expertise, meticulous attention to detail, and the strictest commitment to safety standards, we pride ourselves on delivering state-of-the-art facilities to our healthcare clients and their patients. 
Healthcare construction projects must center patient care while incorporating the competing needs of visitors, staff, and administrators. Optimizing programming, ensuring a high-quality patient experience, and working with specialized equipment suppliers, all while meeting industry-specific and regulatory agency requirements is a highly technical balancing act. For owners and administrators, planning and overseeing every aspect of a healthcare construction project can be all-encompassing.  
Loven Contracting's Design + Build procurement provides an accelerated project delivery with single-source accountability, simplifying the healthcare and hospital construction process for stakeholders and owners. This turn-key approach eliminates time-intensive administration tasks, offers a single point of responsibility, and consolidates the project into a single, streamlined contract covering everything from budget and scope development to design, permitting, scheduling, and execution. 
Program and budget and maximization are built into every stage of the design and build process, while the intrinsic synergy of an established architect/contractor relationship yields transparent processes and clear, consistent communication and collaboration through a familiar toolset. Through the design + build partnership, Loven Contracting is able to achieve significant savings for our clients, in both initial investment and long-term lifecycle costs that traditional project delivery methods can't deliver. 
Loven Contracting's Healthcare Construction Division
is Here to Help
Across the state of Arizona and the southwest, we strive to set the standard for quality of construction experience in your sector. With nearly four decades of hospital and healthcare construction in Flagstaff, Yuma, and Sedona on our resume, our clients trust us to deliver state-of-the-art facilities and innovative solutions on every job, every time.  
Recognized under OSHA's Volunteer Protection Program (VPP) with the Arizona Department of Occupational Safety and Health (ADOSH), Loven Contracting operates with a culture of safety that yields highly efficient projects that meet our clients' exacting standards while maintaining health and safety on the job site. 
Over 96% of our work comes from repeat clients. We worked hard to build our reputation, and we work just as hard to keep it. "Building Relationships Since 1985" is our motto, and it's also our mission. Loven Contracting's Building Relationships Service Plan provides long-term care to our clients during and after project completion, including warranty inspections, emergency services, and facility maintenance, with around-the-clock staff availability 365 days a year. 
We are always pleased to build new relationships and partnerships with new clients across the state of Arizona. To discuss your healthcare construction project or ask how Loven Contracting can help, please provide us with a few details about your project and your preferred contact information here, or email info@lovencontracting.com.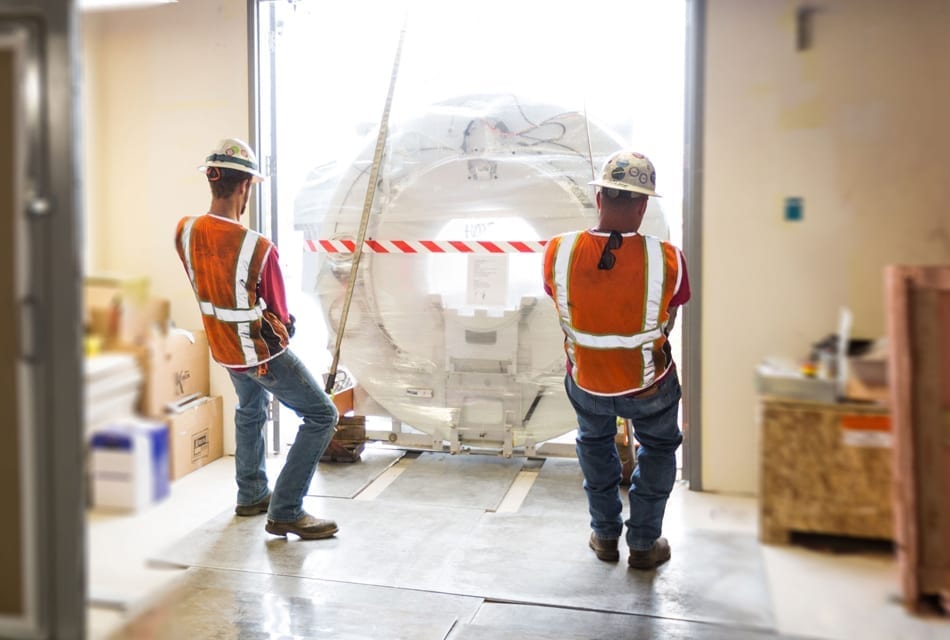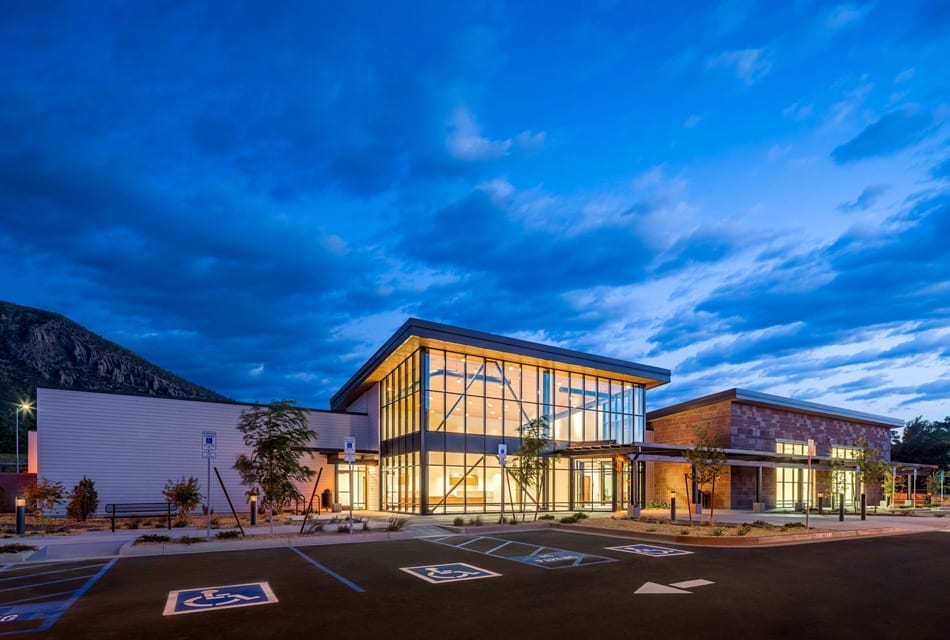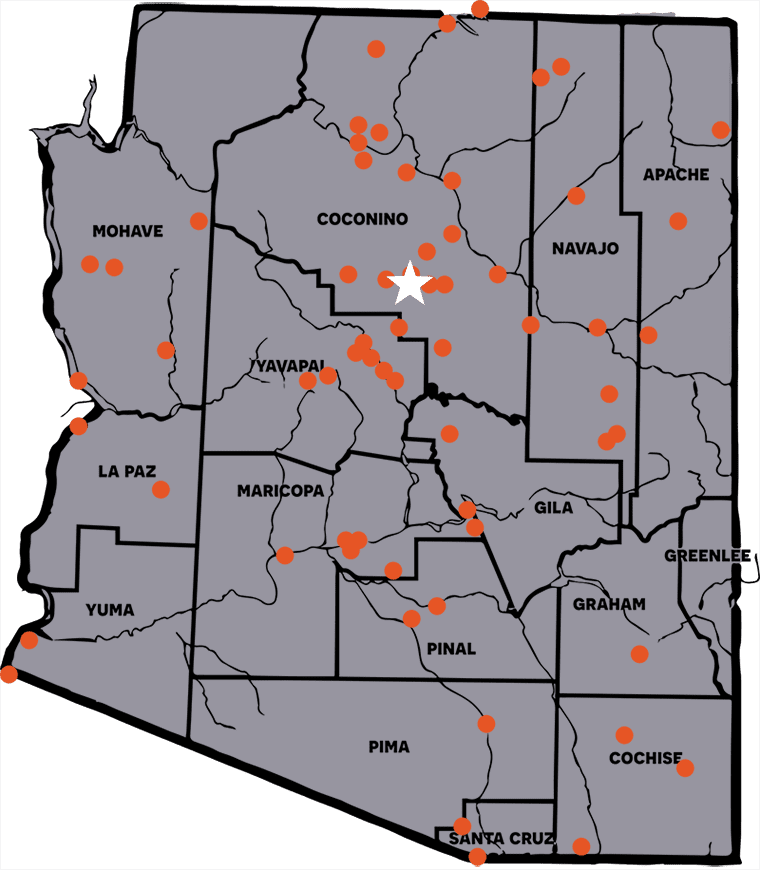 We Offer Construction Services Throughout Arizona
Headquartered in Flagstaff, Loven Contracting has worked across Arizona, including the most remote locations. We have construction projects in each of the following towns/cities and then some!
Flagstaff, Sedona, Cottonwood, Yuma, Kingman, Winslow, Tusayan, Wikieup, Williams, Grand Canyon National Park, Tucson, Tuba City, Glen Canyon National Recreation Area, Salome, Roosevelt, Globe, Rimrock, Prescott, Page, Payson, Petrified Forest National Park, Lake Havasu City, Organ Pipe Cactus National Monument, Lake Powell, Tumacacori, Jerome, Holbrook, Nogales, Florence, Ganado, Clarkdale, Bellemont, Rainbow Bridge National Monument, Coolidge, Camp Verde, Buckeye, Chinle, Cameron, and Ajo.
For information about our work specifically in Flagstaff, Sedona, and Yuma, see below.
Flagstaff, AZ
We have been providing commercial construction services in the city of Flagstaff since 1985. Some of our most notable projects include expanding the emergency room department at Flagstaff Medical Center, building a pediatric care facility at the NAH Children's Health Center, constructing the new Flagstaff Family YMCA, plus designing and building the Flagstaff Lofts - residential-commercial complex in downtown's historic district.
Yuma, AZ
We love Yuma and offer a full array of construction services in the area. We proudly offer preconstruction and estimating, design and build, CMAR, job order contracting, general contracting, and whole lot more. One of our most prominent projects in Yuma is the Sunset Community Health Center, which includes a brand new pharmacy and state-of-the-art dentist office. Visit our Yuma construction manager at risk page to learn more.
Sedona, AZ
As one of the most beautiful destinations in all of Arizona, Sedona holds a soft spot in the hearts of the Loven crew. We provide commercial construction to the town, but we're known for building fully-equipped medical and healthcare facilities, historic preservation, and sustainable construction. Furthermore, our Building Relationships Service Program guarantees 24-hour, 365 days a year availability during and after the construction of your project.
Related HEALTHCARE FACILITY Projects