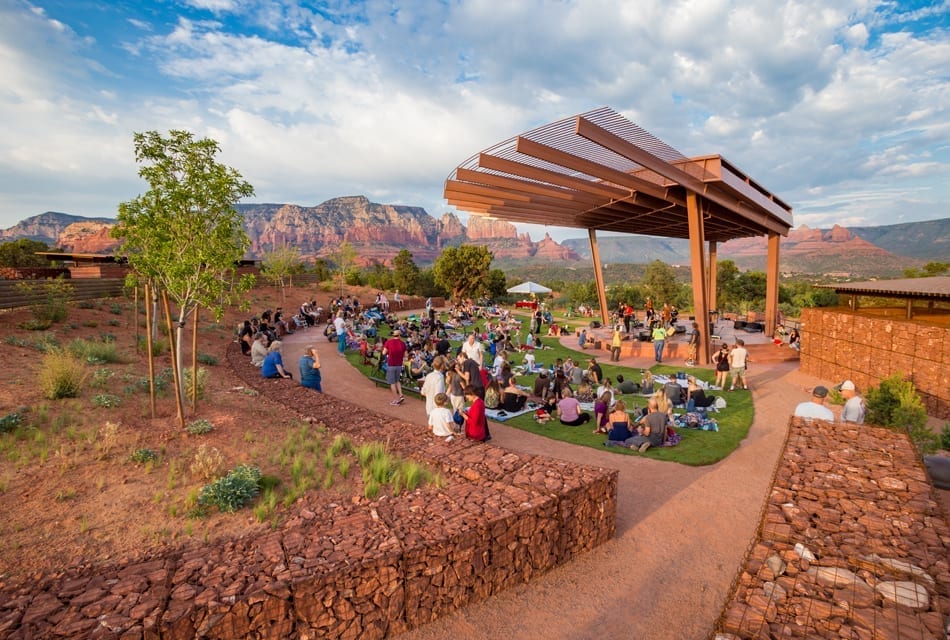 Barbara Antonsen Memorial Park

In 2017, the Barbara Antonsen Memorial Park received the Award of Merit under ENR 2017's Best Project category.
Loven Contracting served as the CMAR Contractor on the new Barbara Antonsen Memorial Park in Sedona, Arizona. The park features new performance facilities, office spaces, public restrooms, a landscaped lawn, a shaded seating area, and a steel canopy for the new stage. To maintain the project budget, our team utilized step-by-step value optimization and value engineering processes while working closely with the City of Sedona.
Our construction services included extensive rock excavation and installation of park improvements. The native rock at the site of the new park required hard excavation to create the foundation and utility trenching. To maintain the project schedule, Loven Contracting performed careful planning and scheduling daily. In addition, to maintain the design aesthetic of the steel canopy above the main stage, our team carefully reviewed and adhered to the drawing during fabrication to guarantee the highest quality outcome. The new features enable the park to host a wide variety of activities for tourists and locals in Northern Arizona to enjoy.
Photos: David Huff Photography